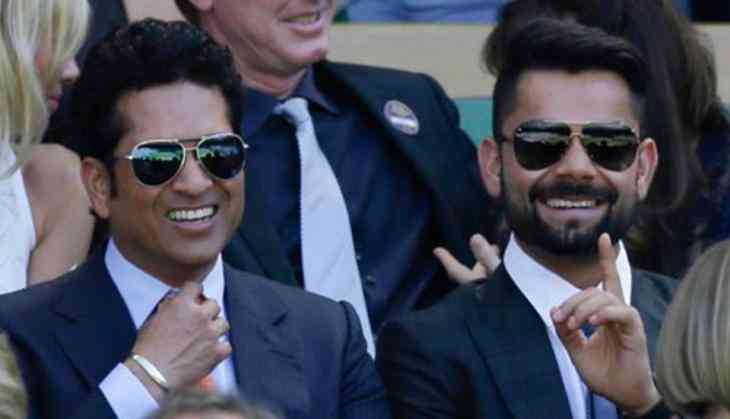 The Indian skipper Virat Kohli created a buzz in the cricket world by completing his 50th international century (at a time when he completed his 50I century, Test-18, ODI-32, T20-0) in style. By completing his 50th century, Virat became the 8th overall player to have the maximum number of the centuries across the globe. Virat is the second Indian after cricket great Sachin Tendulkar to have the maximum number of centuries in international cricket from India's side.
With each passing day, Virat scripts a new history with his bat. After hitting his 50th international century in style, the cricketer is all set to break some new records in the longest format of the game. In the third Test match against Sri Lanka, Virat Kohli has a chance to complete 5000 runs in the Test cricket. By completing his 5000 runs, Virat Kohli will become eleventh overall player from India to do so.
In the second Test match, Virat Kohli also equaled the record of the Wall of Indian cricket Rahul Dravid by hitting the 5th Double century of his career. If Virat Kohli will manage to hit one more double century in the Test cricket in the final Test match against Sri Lanka, he will equal the record of Ricky Ponting and Sachin Tendulkar who have 6 double centuries on their name.
Not only a double century but if the Indian skipper Virat Kohli manages to hit a century in both the inning of the third Test match, the cricketer will equal the record of cricket great Brian Lara in the maximum number of tons in all formats of cricket.
Currently, Virat Kohli has 51 centuries (Test-19, ODI-32, T20-0) in the international cricket and Brian Lara has 53 international centuries to his name.