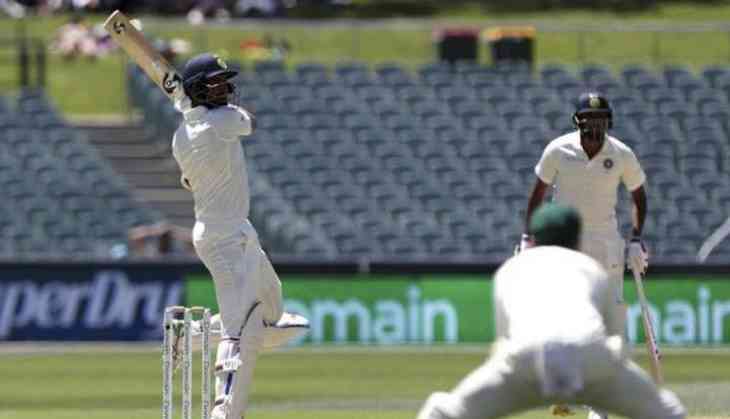 When the Indian top-order were getting dismissed Cheteshwar Pujara kept fighting and got his 16th Test century for India. Pujara made an amazing 123 runs off 246 balls when he was run-out by Pat Cummins off Josh Hazlewood's ball.
Pujara was looking to retain his strike off the last ball while batting with Mohammed Shami when Cummin's stunning aim at the stumps got Pujara walking off the field.
Lokesh Rahul as usual showed a streak of poor performance giving a catch to Aaron Finch at just 2 runs off Hazlewood's ball. After an amazing century in the practice match Murali Vijay did not live up to the expectations when he too gave a catch to skipper Tim Paine off Mitchell Starc's ball.
Indian skipper Virat Kohli made just 3 runs when he was taking a shot at drive off Cummin's full-length delivery that was a little wide off the stumps when Usman Khawaja flew to his left and took an amazing one-hander to everyone's surprise.
Australian bowlers have put their team on top as Indian batting order was cut short apart from Pujara's brilliant century. At the stumps on the first day of the first Test team India are at 250 for 9 at from 87.5 overs to be precise. Earlier in the day India won the toss and chose to bat first.