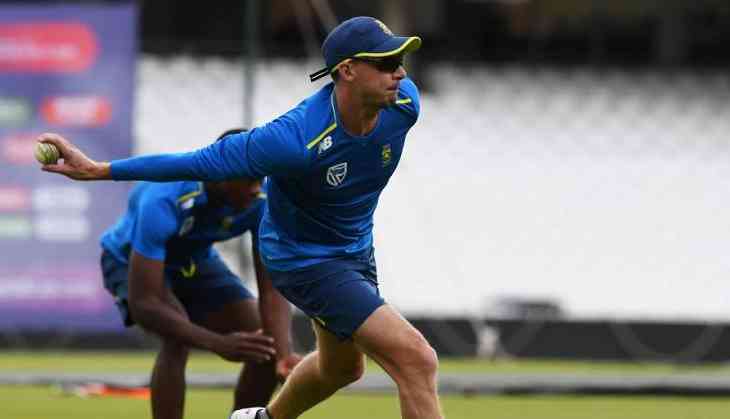 After losing both their games in the ICC World Cup 2019, the South African team will play the third match against team India on 5 June.
Before the game against India the Proteas are trying their best to get their team together and are hoping for a come back. Worried about their injury hit squad South Africa's Dale Steyn and Hasim Amla were both seen practicing hard in the net before the clash against India.
South Africa has already conceded defeat against England and Bangladesh in their World Cup campaign. Dale Steyn who is out injured since the IPL didn't play any part in either of the match and Hasim Amla on the other hand was ruled out of their second match against Bangladesh.
24 hours after their defeat against Bangladesh, South African pacer Dale Steyn and batsman Hasim Amla were spoted discussing with the coaching staff after which they spent 75 minutes traning vigorously in the net.
On the other hand South African pacer Lungi Ngidi has also been ruled out for the match against india and there is a high possibility that Dale steyn will be replacing him. Lungi Ngidi's IPL campaign also came to a hault because of the same injury.
In case Dale Steyn also dosen't make it to the starting XI then it will be Chris Morris who will be inducted to the team, as in yet Hasim Amla looked fit after he was ruled out from second match against Bangladesh.