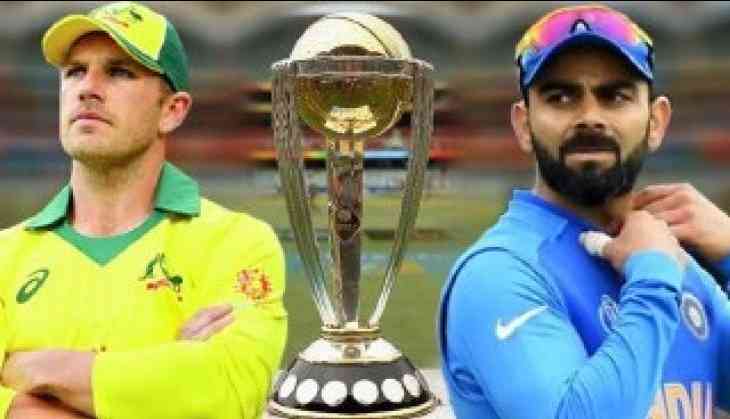 Since 1983 World Cup and after, when it comes to a match against Australia, who will be India's next opponent in the World Cup 2019, India are far behind, having been at the recieving end more than they have managed to stop the Aussies.
Although India got the better of Australia in the 2011 World Cup in the quarter finals.
World Cup Head To Head:
India vs Australia
Matches: 8
India won: 3
Australia won: 8
Draw: 0
India who are the favourites going into this World Cup, but the Aussies have shown that they are far from being overlooked.
On the Contrary, the Australian team knows that they have to perform much better the they did against the Windies, inorder to beat Virat Kohli and co.
India however will be looking to reverse the results of the home series, where Australia came from behind and won 3/2.