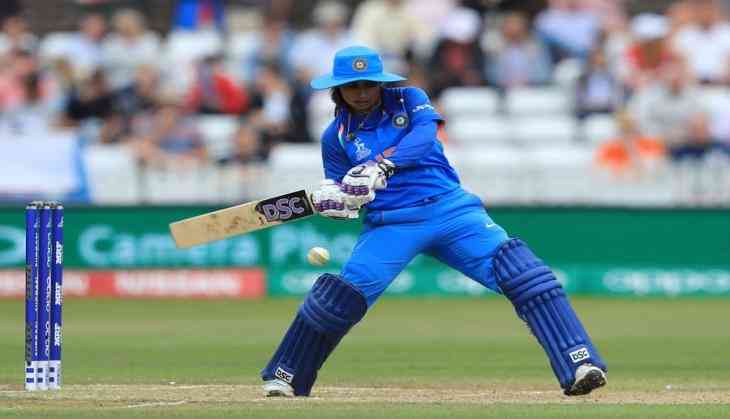 India and Australia are gearing up to play the second semi-final of the Women's World Cup on 20 July. England has already qualified for final after defeating South Africa by two wickets.
While the two rivals will fight to book their place in the final, all the eyes in this match will be on Indian Skipper Mithali Raj who is on a verge of smashing yet another record. Mithali, who has performed exceptionally well in the ongoing year, has a chance to hit the 50th fifty of her career.
Mithali Raj scored her sixth ODI century against New Zealand in a group stage match which helped India to qualify for semi-final. At the age of 19, Raj emerged as one of India's most capable batswomen when she scored 214 against England, it is also the second highest score in women's Test cricket.
Here is the list of achievement achieved by Mithali Raj:
1- Mithal Raj is the only female player to score more than 6000 runs in ODI.
2- Raj is the only female Indian player to score 1000 runs in the world cup.
3- Mithali Raj has scored 50-plus scores 55 times in ODIs including six centuries.
4- She is the only female player to score seven consecutive 50-plus scores in ODIs.
5- Mithali's batting average 52 is second-most highest batting average in women's cricket after Meg Lanning (55.53).
6- 109 runs scored by Mithali against New Zealand in Derby is the highest score by an Indian in a World Cup match.
7- After Charlotte Edwards who captained England in 117 ODIs, it is only Mithali Raj who has led a team in 107 ODIs.