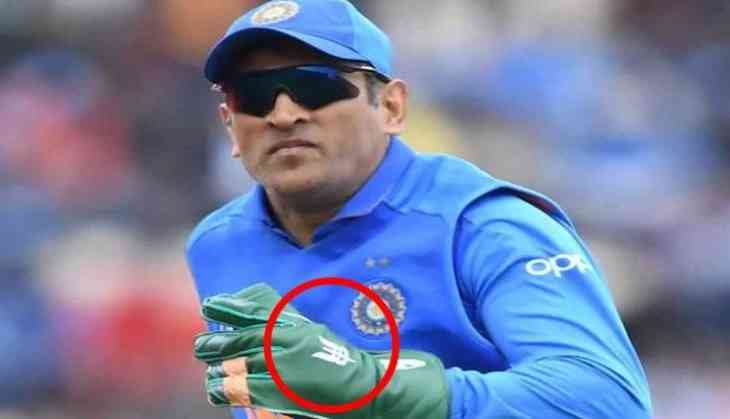 The BCCI has written to ICC for the objection towards MS Dhoni's gloves and asks them to reconsider their objection. But according to the sources, ICC is not considering to re-think on the whole controversy and there is no scope for it.
While on the other hand, MS Dhoni is adamant on keeping the army badge on his wicketkeeping gloves despite objection by ICC. BCCI's COA (Committee Of Administrators) chief Vinod Rai said that BCCI has written to ICC to let Dhoni wear his gloves.
In fact, sources say that there was no way that would governing body would reconsider their decision because it might set a precedent for other teams and ICC will have to their requests too. The sources of ICC say that if Dhoni was allowed to have army insignia then the whole playing field will have religious messaging or political messaging going on that ICC can never afford to allow.
However, on the other side, BCCI has not made any formal appear on this whole issue. Let us tell you that MS Dhoni was seen wearing the wicketkeeping gloves with the Balidaan badge during India's first game in World Cup 2019 against South Africa on 5th June. Now India will play their next match on 9th June and the final decision will be made before that match.
The ICC sources also told that there is no scope for appeal but BCCI has a write to ICC. For the best, the matter will be referred to the technical committee comprising Jeff Allardyce, David Richardson, Kumar Sangakkara, Harsha Bhogle and Steve Elworthy but it is the extreme case that is unlikely that they will change their decision.
Also Read - Indian captain Virat Kohli fined by local municipal corporation for washing cars