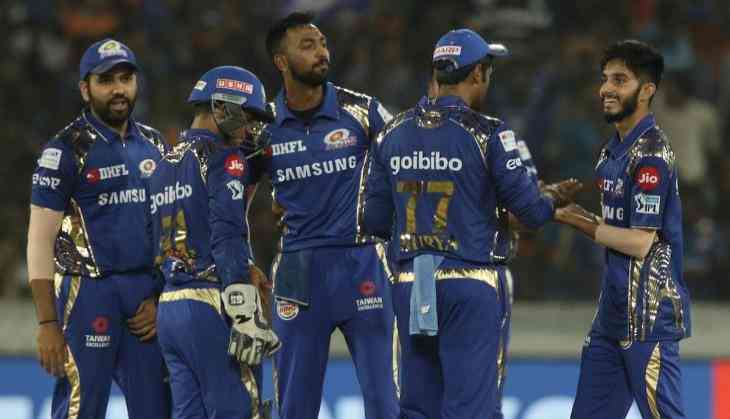 Indian Premier League franchise Mumbai Indians star performer Mayank Markande got his maiden India call-up after being included in the T20I squad to face Australia. Markande made his debut in IPL last year and was among the standout performer as he picked 15 wickets in 14 games at an average of 24.53.
Later that year, Markande made his first-class debut with Punjab and picked up 29 wickets in six matches. Markande cannot wait to join the Indian dressing room with his heroes like Virat Kohli and Rohit Sharma.
While talking about his India call-up with Cricket Next, Markande said, "It's a dream come true, I had never thought I will get an opportunity to play for India so soon. It's a very big thing and I am extremely happy."
"Credit goes to the team management, Rohit bhaiya had told me that I was bowling well and should be prepared to play. Rahul Sanghvi sir helped me a lot in the nets. Even Rohit bhaiya said to not hesitate and ask him about anything, he encouraged me a lot," Markande recalled his Mumbai debut.
"Even after the IPL, I have only worked on improving my leg-spinner. For any leg-spinner, it's the most important delivery. If I can have control over that, then any batsman will find it difficult to hit me for runs. Googly is something which comes naturally to me," Markande added.
India's squad for 1st and 2nd T20I: Virat Kohli (Capt), Rohit Sharma (vc), KL Rahul, Shikhar Dhawan, Rishabh Pant, Dinesh Karthik, MS Dhoni (WK), Hardik Pandya, Krunal Pandya, Vijay Shankar, Yuzvendra Chahal, Jasprit Bumrah, Umesh Yadav, Sidharth Kaul, Mayank Markande
India's squad for 1st and 2nd ODI: Virat Kohli (Capt), Rohit Sharma (vc), Shikhar Dhawan, Ambati Rayudu, Kedar Jadhav, MSD (wk), Hardik Pandya, Jasprit Bumrah, Mohamed Shami, Yuzvendra Chahal, Kuldeep Yadav, Vijay Shankar, Rishabh Pant, Siddharth Kaul, KL Rahul
India's squad for remaining three ODIs: Virat Kohli (Capt), Rohit Sharma (vc), Shikhar Dhawan, Ambati Rayudu, Kedar Jadhav, MSD (wk), Hardik Pandya, Jasprit Bumrah, Bhuvneshwar Kumar, Yuzvendra Chahal, Kuldeep Yadav, Mohammed Shami, Vijay Shankar, KL Rahul, Rishabh Pant