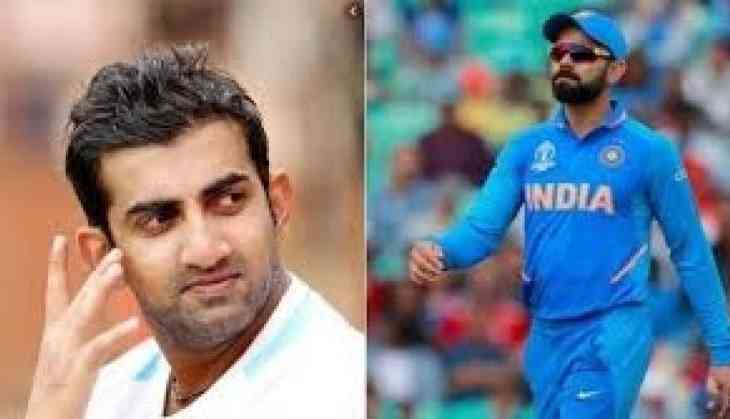 Recently, BJP MP and former Indian cricketer Gautam Gambhir has put forth a perplexing expression of view, which would not go down well among MS Dhoni and Sourav Ganguly fans.
As per the former left handed bastman, Virat Kohli is a better Test captain than MS Dhoni and Sourav Ganguly.
The Indian skipper Virat Kohli sailed the national side to a comprehensive an innings and 137 runs win over South Africa in the second Test in Pune on Sunday.
AlsoRead: The only Sachin Tendulkar's record Virat Kohli won't be able to break
South Africa were bundled out for 189 runs after the follow-on was imposed, as India clinched a series win with a record breaking 11th straight Test series win at home, surpassing Australia's (10) of most successful winning run at home.
Virat Kohli set up a perfect stage for the men in blue with his masterful 254 notout, a record seventh double ton which helped India put up 601/5, following the win, Gautam Gambhir eulogised Kohli's captaincy and justified what makes him different from ex-captains.
AlsoRead: Ravi Shastri inspires meme fest with his Titanic pose; see pics
"If you are scared of losing, you will never win and probably that's the biggest plus he has, he isn't scared of losing," Gambhir said during the post-match show.
"We talk about Sourav Ganguly, Rahul Dravid and MS Dhoni, but what Virat has created, India has started winning overseas as well," Gambhir added.
"He's taken that risk, which a lot of other captains have not been able to take. The others always wanted an extra batter so that they don't lose the test match. Whereas, Virat is the only captain who has gone abroad and played with five bowlers, with Hardik Pandya being an all-rounder," Gambhir said.
AlsoRead: This telecom service provider beats Jio, launches new plan worth Rs 69 validity for 28 days
Virat Kohli, who went on to become the first Indian captain to win a Test series in Australia, stated that the current side has the curiosity and zeal to keep improving.
"We are lucky to have a group of players we have in the last three-four years. It's amazing to see that hunger and passion for all the guys to keep improving," Virat Kohli said after the win.