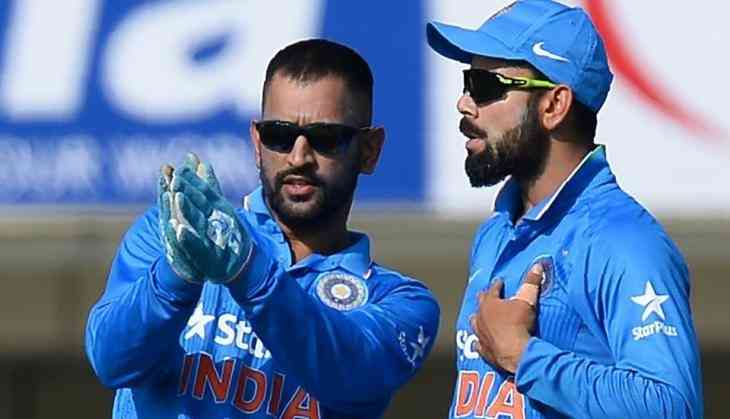 The most talked and celebrated professional Twenty20 cricket league of India Indian premier league has stunned the world. When in the year 2016 IPL auctioned, uncapped players like Mohammed Siraj and T Natarajan had received whopping amount 2.6 and 3 crores respectively.
Well, new players getting such a whopping amount from IPL franchises were a great deal for the players and for the advertisement of the franchise. But if the new reports are anything to believe, then it is possible that in this or in the upcoming years no other uncapped player will get such amount. As the Indian skipper, Virat Kohli and captain cool of the team Mahendra Singh Dhoni have suggested that a salary cap should be put on the uncapped players and the Board of Control for Cricket in India (BCCI) has also welcomed their thoughts as per reports in the Indian Express.
The reason behind their suggestion is to monitor the influence of the cricket league on the newcomers so that they will respect domestic cricket. "A classic case was Cariappa, who was bought by KKR for Rs 2.4 crore in 2015. He had played a few games in the Karnataka Premier League but hadn't played for the Karnataka Ranji side. It really sends a wrong message to all first-class players. On one side we have some who play non-stop Ranji Trophy games and earn only 10-12 lakh in an entire season, and here comes a boy who is getting so much. Kohli and Dhoni felt it wasn't right and BCCI should keep a salary cap on these uncapped players," a source in the BCCI was quoted saying as.
Also Read: Here is a list of 17 records shattered by Indian skipper Virat Kohli in 2017
Other than the salary cap on the uncapped players the need to pay the regulars in domestic cricket was also discussed.