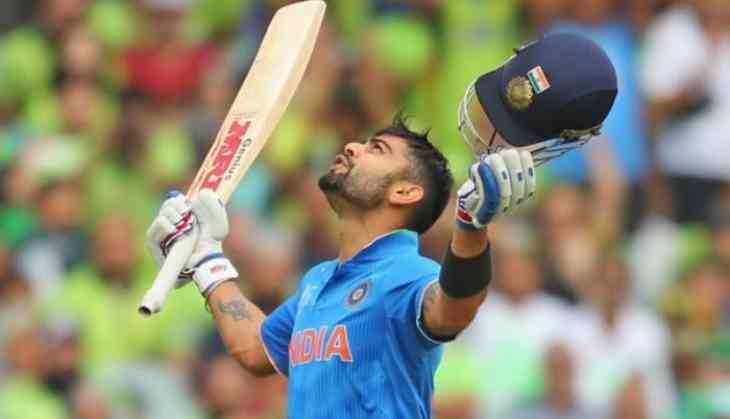 Here is how Virat Kohli made double half-century in a single T-20 match
Have you ever heard that one player made two half-centuries in a single match and that too in a single day? No, but it has happened and the interesting thing is that the person who has done this is none other than captain Virat Kohli.
Virat Kohli has done this amazing thing in a single T-20 match against Sri Lanka. Now if you are wondering that how he has done this when he only made 82 runs, then there is an interesting fact about it.
Virat Kohli, who won the toss and decided to bowl first, made his first half-century while coming to the field. Actually, it was Virat Kohli's 50th international T-20 match. The Sri Lankan team who came to bat first made a target of 170 runs in a 20 over with the loss of 7 wickets.
As Indian team went to chase the target on the ground, India lost an early wicket in the form of Rohit Sharma. After this, Virat Kohli came to bat and he brilliantly hit 82 runs off 54 balls. In this inning, he hit 7 fours and one six. This is how Virat Kohli made a half century in his 50th international T-20 match.