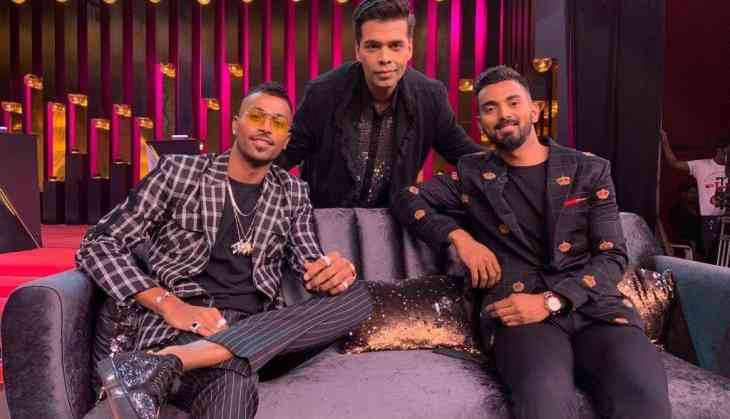 Hardik Pandya and KL Rahul were on Wednesday issued show cause notices by BCCI for their sexist comment on women on a TV show Koffee with Karan. Karan asked some very personal questions, while Pandya did not hesitate to answer any of those, he raised many eyebrows with them.
His most disturbing remark was about his family being open and how he came home after losing his virginity and said, "Aaj karke aya hu (I did it today)." He also recalled taking his parents to a party where they asked him which woman he was seeing, and he pointed at all of them one by one and said, his parents were proud of him for having 'scene' with multiple girls.
Pandya took to his official instagram account to issue apology, "After reflecting on my comments on Koffee with Karan, I would like to apologise to everyone concerned who I may have hurt in any way. Honestly, I got a bit carried away with the nature of the show. In no way did I mean to disrespect or hurt anyone's sentiments. Respect," Pandya wrote.
Pandya returned to the national squad after he suffered injury in a match between India and Pakistan in Asia Cup held in October last year. He however did not play in any of the four-match Test series against Australia. India retained the Border-Gavaskar Trophy and became the first Asian team to win a Test series in Australia.