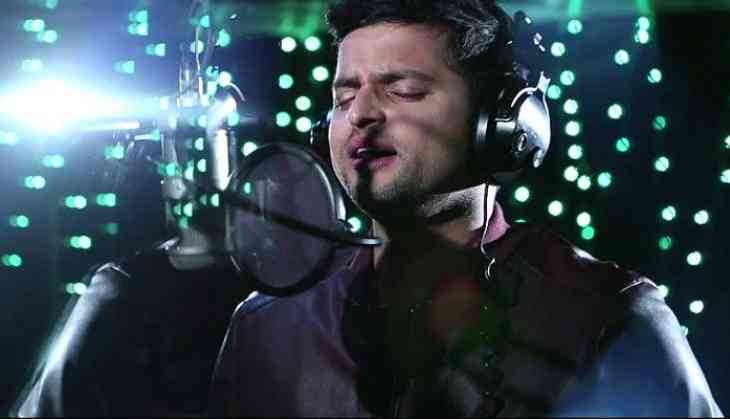 Recently cricketer Suresh Raina has been retained by the IPL team Chennai Super Kings at a price of Rs 11 crore, but he is currently in discussion because of his song for daughter Gracia. Well this is not the first time that Raina is singing.
Prior to this, he has also sung in the film 'Meeruthiya Gangsters' in 2015. The song was quite a hit and for the first time everyone had seen the new look of Raina.
Right now, he has came up with a new song for his fans, which is becoming increasingly viral on social media. In this video, his wife Priyanka Chaudhary and daughter Gracias are also seen together.
The person who heard this song has not stopped himself from praising Raina. Apart from not only the cricketer but also the renowned players of other sports, all the Bollywood people have praised this song and initiative.
Harbhajan Singh wrote while sharing a link to Suresh Raina's song, "What a lovely song sung by our own @ImRaina #BITIYARANI lovely voice.. and great lyrics here is the link guys"
What a lovely song sung by our own @ImRaina #BITIYARANI lovely voice.. and great lyrics 👏👏👏👏👏 here is the link guys https://t.co/ntl3NR81Pf @RainaPriyanka

— Harbhajan Turbanator (@harbhajan_singh) January 8, 2018
Former Indian explosive batsman also took on Twitter and wrote, "Help in changing the mind-set of the society, tune in to the 'The Priyanka Raina Show' and be a part in bringing about a change for the women of our nation."
Virender Sehwag- Help in changing the mind-set of the society, tune in to the 'The Priyanka Raina Show' and be a part in bringing about a change for the women of our nation. #LetsCheerForBitiyaRanihttps://t.co/7iC6rp2xfu@imraina @_priyankacraina

— Virender Sehwag (@virendersehwag) January 8, 2018
While Raina's close friend and former cricketer Irfan Pathan also shares the link of the song while writing, "Women are the pillar of our families, our society & our nation. To show your support, tune in to the 'The Priyanka Raina Show' only on Red FM every Saturday 9-11 AM & Sunday 2-4 PM and #LetsCheerForBitiyaRani."
Women are the pillar of our families, our society & our nation. To show your support, tune in to the 'The Priyanka Raina Show' only on Red FM every Saturday 9-11 AM & Sunday 2-4 PM and #LetsCheerForBitiyaRanihttps://t.co/qV76DANymW@imraina @_priyankacraina @redfmIndia

— Irfan Pathan (@IrfanPathan) January 8, 2018