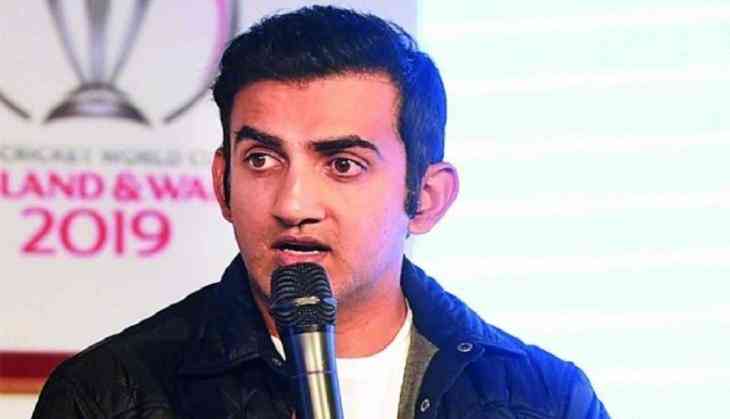 Former cricketer turned politician Gautam Gambhir was again questioned about MS Dhoni's future and he again gave a specific reply concerning the enigma. The former cricketer has stated that the decision of retirement should be left on Dhoni, while acknowledging that he doesn't seen him playing the World Cup in 2023.
'I feel that retirement is a very individual decision. Till the time you want to play you are allowed to play, but you do have to look at the future as well. I do not see Dhoni playing the next World Cup,' Gambhir told Indian Express.
'So whoever is the captain (then), Virat or any one else, should have the courage to say so, that this player is not fitting into the scheme of things. It's time for some of the youngsters to get groomed in the next four-five years, because ultimately it is not about Dhoni, it is about the country.'
AlsoRead:http://catchnews.com/cricket-news/sreesanth-discloses-why-he-finds-chennai-super-kings-intolerable-174595.html
As he doesn't see MS Dhoni featuring in the 2023 World Cup, Gautam Gambhir wants the likes of Rishabh Pant and Sanju Samson to be given a chance.
'It is not about Dhoni staying on for the next cricket World Cup, it is about winning the next cricket World Cup. You might want to give the opportunity to Rishabh Pant or Sanju Samson, any young cricketer… They should get the opportunity… I think personally, if you ask me, I think it's time for Indian cricket to look beyond Dhoni.'
AlsoRead:http://www.catchnews.com/cricket-news/shikhar-dhawan-slams-pakistan-for-advising-india-on-its-internal-matters-174584.html