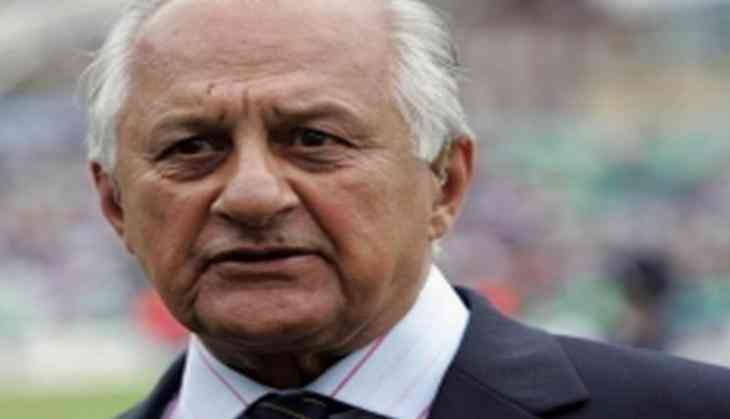 Former Pakistani pacer Sarfraz Nawaz has served a legal notice on Shaharyar Khan, asking the Pakistan Cricket Board (PCB) chairman to withdraw a recent press note issued against him.
Last month, the cricket board in an official press release, had warned the media not to give space to Sarfraz, underlining that any move to do so maybe a contempt of court.
In the said press release, the cricket board had pleaded that even after injunctive order, the former fast bowler is continuing with his vitriolic campaign and leveling false allegations against the PCB.
However, Sarfraz on Tuesday, while speaking to Dawn, said he has legal notice on Shaharyar over the press release issued last month.
"Instead of bringing improvement in the cricket structure, the PCB through the press release has attempted to ban my voice which is always raised for the betterment of cricket," he said.
"At first they [PCB] blocked my pension, and then made attempts to silence my voice...this is ridiculous. They are trying to pin me down in an effort to protect the gambling mafia," he added.
The 68-year-old also claimed that the court, in its verdict early this year, had only refrained him from leveling allegations against Executive Committee head Najam Sethi but not against the PCB.
Sarfaraz insisted that he never leveled false allegations against anyone, including Sethi.
I believe in truth, which I will continue to speak," he said.
The ex-cricketer has, however, served a legal notice to the PCB chairman on grounds that the court clearly specified that no false statement will be issued by Sarfraz against Sethi in his personal capacity but the PCB has no concern whatsoever in the subject matter.
Sarfraz represented Pakistan in 55 Tests and 45 ODIs in which he took 177 and 63 wickets respectively.
--ANI