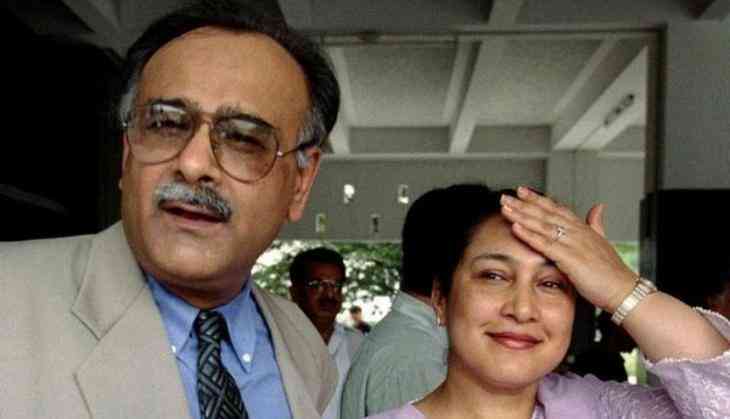 Former cricketers back Najam Sethi to become next PCB chairman
Veteran journalist and cricket enthusiast Najam Sethi has received backing from former players to become next Pakistan Cricket Board (PCB) chairman and replace Shaharyar Khan, whose three-year tenure at the post ended on Sunday.
While the election for the post of the new head coach is all set to take place today, former cricketers insisted Najam is the best choice for the role considering his experience and achievements during his tenure as head of the Pakistan Super League (PSL) chairman.
Throwing his support behind Sethi, legendary Pakistan fast bowler Wasim Akram heaped praise on the former for giving Pakistan its own cricket league.
"I support him all the way and the main reason is PSL. Many people before him discussed the idea of PSL but no one was able to materialise the plans. Sethi not only made is possible, but organised two successful editions of Pakistan's top class T20 league and also the final of the second edition in Lahore," the Express Tribune quoted Najam as saying.
"Now with the inclusion of the sixth team, it will become better and better and in the end, the benefit is for Pakistan cricket," he added.
Sethi, who is the most prominent nominee for the post, had also served as the head of PCB's most powerful committee during the last term, and Wasim believes that he is well aware of the board's day-to-day operations.
"Four years are enough [to understand any system] and now he knows which person to use for what job. He is fully aware of all the staff and management, which makes him the best candidate," said Wasim.
Describing Sethi as the `best candidate` for the PCB's top job, former Pakistan skipper Rashid Latif said that the veteran journalist had made the PSL a big success and that he would hopefully replicate the same with the country's cricket board.
"Sethi is the best candidate for the chairmanship of PCB and he will win. He made the PSL a big success and he will do the same with PCB. He has been trying to invite international teams to Pakistan and he will succeed in that too. He has also been working on youngsters. The team is on the top, the captain is on the top, PSL is on the top and now he will take PCB on to the top," Latif explained.
Echoing similar views, former Pakistan batsman and renowned commentator Ramiz Raja admitted that Sethi has the required ability and skill to help in improving cricket in the country.
"I wish Sethi is elected as chairman. He has the ability and passion to make things possible for the betterment of cricket, and PSL is the main proof of his perfect administrative skills," said Ramiz.
-ANI