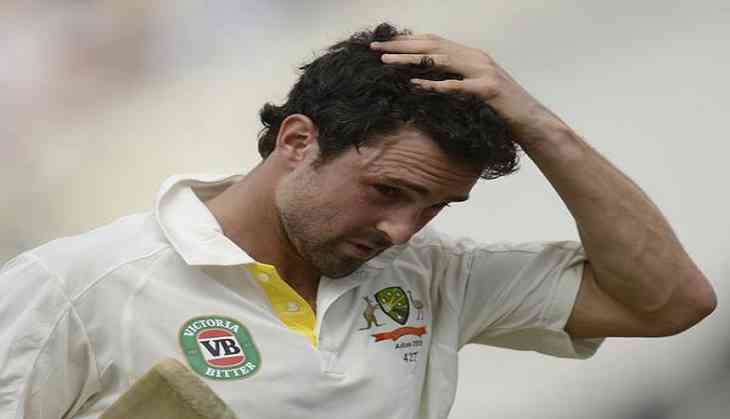 Former Test opener Ed Cowan has declared England as `not a very good team` and backed Australia to emerge victorious in this coming summer's Ashes series.
England are currently standing one spot behind the Steve Smith-led side at No.4 in the International Cricket Council's Test rankings, and possess world No.3 Test batsman Joe Root and the No.5 and No.6 bowlers in James Anderson and Stuart Broad.
Despite the same, Cowan does not consider England as a Test outfit and pins high hopes on Australia's pace attack.
"Absolutely. England are not a very good team. They've got four good players I reckon," FoxSports quoted Cowan as saying.
Cowan further believes that with just "four good players", England would not be able to match Australia, who could see all four of Mitchell Starc, Josh Hazlewood, Pat Cummins and James Pattinson feature in the same Test XI.
"We're going to have the best fast bowling attack Australia's seen since (Glenn) McGrath, (Brett) Lee and (Jason) Gillespie all bowled together," he said.
England are currently holders of the Ashes urn, having defeated Australia by 3-2 in 2015.
However, they last won the Ashes in Australia in 2010-11, before being whitewashed three years later when Mitchell Johnson bagged 37 wickets across the five-match Test series.
Ahead of the first Ashes Test at the Gabba on November 25, Australia and England will face each other in a Champions Trophy group match to be held at Edgbaston on June 10.
-ANI