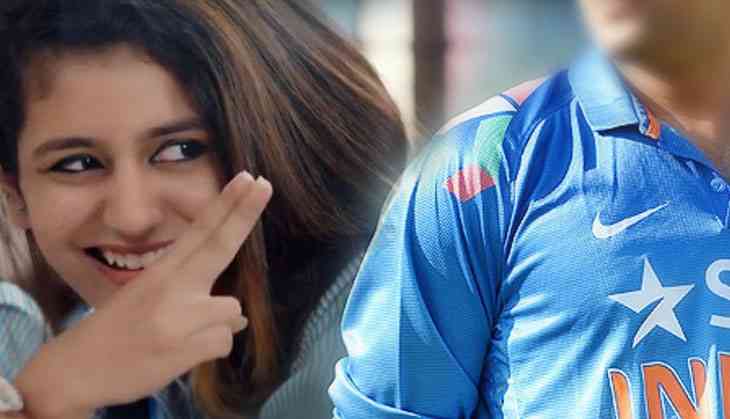 The Malayalam actress Priya Prakash was an instant superstar of the country. She becomes internet sensation simply with a wink of her eye. The way she wink it won the millions of hearts. Her social media following boosted up with crazy margins.
The Malayalam actress, Priya Prakash who is all set to debut with upcoming film Oru Adaar Love has created hefty hype that people are very curious to know about her.
Everybuddy want to know the lifestyle of this young Internet sensation. Many questions come to mind lime who is her favourite cricketer and what she is likely to do in their spare time?
During promotional interview when she was asked who is your favourite cricketer then she replied "Dhoni is my favourite cricketer."
Although, Dhoni is inspiration and favourite of millions of people and Priya Prakash is one of them among others.
As reported in NDTV "Actually, the director wanted to capture something cute between me and my hero. So he told me if I can do the eyebrow thing and wink at him. I told him that I could give it a try. That's how it worked out. It was spontaneous and we hadn't planned anything."
"I never thought this would become such a sensation. Everybody told me that it was good. But I never expected it to become a big hit," she added.
Also Read: Yo-Yo Test: BCCI to conduct players' fitness tests before picking national squad