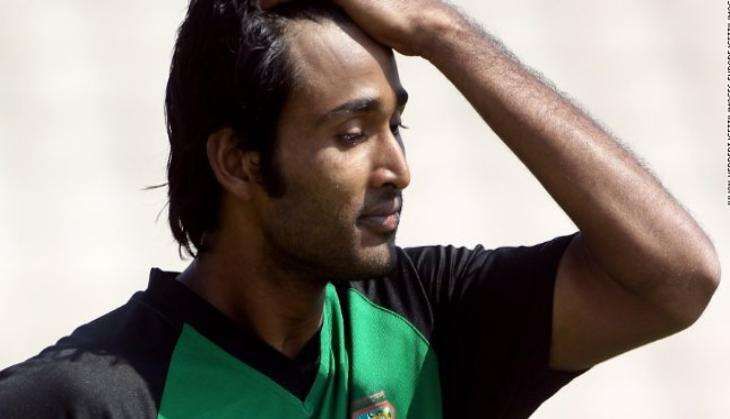 A Dhaka court, on 7 November, acquitted Bangladesh all-rounder Shahadat Hossain and his wife on charges of physically torturing their 11-year-old maid.
Last September, a young girl had filed a case before the local police in which she accused Hossain and his wife Nritto Shahadat of torturing her. The girl was found injured and crying on a street in Dhaka.
However, both Hossain and his wife continued to plead their innocence.
Confirming the news, prosecutor Ali Asgar said that the couple were released after the prosecution failed to prove them guilty.
"The couple have been released as the prosecution failed to prove them guilty," prosecutor Asgar from the women and children repression prevention tribunal was quoted as saying by the Express Tribune.
Jubiliant with the verdict, Shahadat said that truth has won before adding that he is still eager to contribute to his country.
Hossain, who has played 51 ODIs for Bangladesh, and his wife went into hiding after police raided their house in September and the cricketer handed himself into police a month later after his wife was arrested.
He also remained suspended from the national team by the Bangladesh Cricket Board over the allegations.
In May, Shahadat was cleared to play in domestic cricket due to humanitarian considerations until his case was settled, thus clearing the way for his appearance in the lucrative Bangladesh Premier League (BPL).
However, Shahadat was not picked by any BPL side for the current season.
--ANI