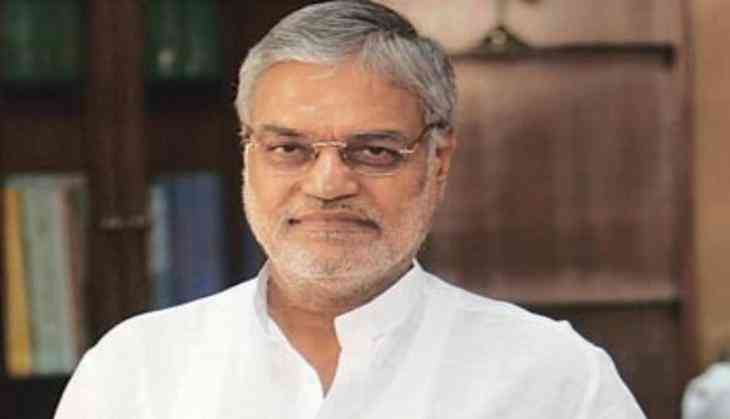 Congress leader C.P. Joshi was elected president of the Rajasthan Cricket Association (RCA) on 2 June. He defeated Lalit Modi's son Ruchir.
Securing 19 votes, Joshi defeated Ruchir Modi, who had secured 14 votes only.
The RCA 2017 elections were held on 29 May.
The Rajasthan High Court had on Tuesday granted permission for the counting of votes on 2 June.
The election was an intense one between RCA president Lalit Modi' son and Joshi, who has also been the RCA president in the past.
Earlier in April, downplaying Joshi's allegation that the RCA elections were cancelled on Lalit Modi's son Ruchir Modi's accord, the latter had denied his involvement in the aforementioned development.
Ruchir said the RCA elections were controlled by the election officer of Rajasthan and monitored by an ex-Supreme Court judge, adding it was not in his purview to intervene in the functioning of the state cricket association.
"Many people have said that I have somehow engineered the cancellation of the RCS elections. The elections are controlled by the election officer of Rajasthan, who has cancelled the elections in his own wisdom," said Ruchir.
"So, it's preposterous to say that I got the elections cancelled. The election officer of Rajasthan has taken the decision and in this case, he is being overseen by the justice of order, in this case, ombudsman an ex-Supreme Court judge," he added.
The elections of the Rajasthan Cricket Association slated for 26 April were stalled on the ground that the provisions of the state Sports Act do not conform with the recommendations of the Lodha Committee under the aegis of which these polls were scheduled to take place.
Election Officer A.K. Pandey called off the elections, citing since the Registrar of the Co-operative Society has refused to ratify the amendments in the Constitution of the RCA, all poll-related proceedings would be stopped.
-ANI