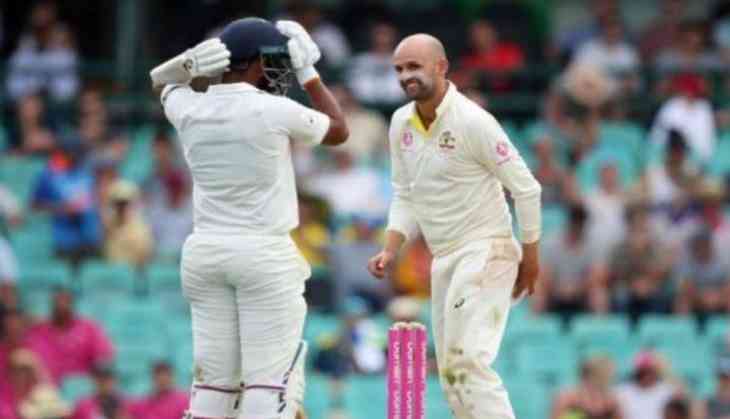 Indian cricketer Cheteshwar Pujara is one of the slowest batsman in Test cricket but at the same time he is very lethal. Pujara helped India win their first-ever Test series in Australia down under as he amassed a total of 521 runs in the four-match series. India won the series by 2-1 and became the first Asian team to win a Test series in Australia.
There were many instances where players from both the team were involved in a healthy banter. Cheteshwar Pujara was no exception, the right-handed batsman while talking to The Times of India revealed that a comment from the Australian off-spinner Nathan Lyon is one of the best sledges he received from an Australian player.
Also read: When 'Dada' of Indian cricket Sourav Ganguly eloped with his neighbour and left the country in shock
"I think in the third or fourth Test, they were trying to sledge me but at the same time they started laughing in the end," Pujara recalled. "Lyon came and told me: 'Aren't you bored of batting now?. Yes (on Lyon remark the best sledge) I never thought that he'll say such a thing," Pujara was quoted as saying by The Times of India.
However, Pujara picked a remark from an Australian player which the latter made during Australia's tour of India in 2017 as the best sledge of his life. The incident took place during the third Test match in Ranchi when a player said if he doesn't get out they will need wheelchairs.
"When we were playing against Australia in the third Test in Ranchi in 2017, one of the players came and told me 'Now if you don't get out, we'll have to ask for wheelchairs.' I was batting on 170-plus. That's the best sledge I remember from an Aussie player," recalled Pujara. In that match, India made 603/9 and declared, while Pujara amassed a total of 202 runs from 525 balls.