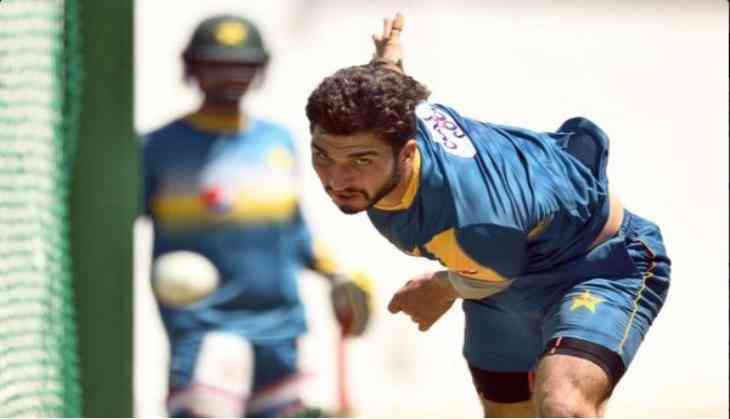 Left-arm seamer Rumman Raees has been named in the Pakistan squad as a replacement for injured fast bowler Wahab Riaz for the rest of the ongoing Champions Trophy one-day international tournament.
Thirty-one-year-old Riaz sustained the injury whilst bowling during his side's crushing 124-run defeat against arch-rivals India at the Edgbaston Cricket Ground in Birmingham on 4 June.
Rumman, who has represented Pakistan in two Twenty20 Internationals till date besides playing in 42 first-class matches, will now replace Wahab in the squad.
The replacement of a player requires the approval of the Event Technical Committee before the replacement player can be officially added to the squad.
"The ICC has confirmed that the Event Technical Committee of the ICC Champions Trophy 2017 has approved Rumman Raees as a replacement player for Wahab Riaz in the Pakistan squad for the tournament," the International Cricket Council said in a statement.
The Event Technical Committee of the ICC Champions Trophy 2017 consists of Geoff Allardice (ICC, chairman), Campbell Jamieson ( ICC representative), Steve Elworthy (Tournament Director), Alan Fordham (host representative), Sourav Ganguly and Michael Slater (both independent nominees).
Earlier, the Pakistan Cricket Board (PCB) had said that Riaz underwent scans following the match which revealed that he would take minimum two weeks to recover fully from the injury.
"A scan has confirmed that Wahab Riaz suffered a deltoid ligament complex after an eversion injury mechanism whilst bowling during the India vs Pakistan match on June 4th," a PCB statement said.
"It will take minimum 2 weeks to recover from this injury. Wahab will not be able to continue to play in remaining games of the Champions Trophy," it added.
Pakistan need to beat South Africa, the world's top-ranked ODI side, in their next Group B clash at Edgbaston on 7 June, in order to have any chance of making it to the semi-finals of the eight-team marquee event.
-ANI