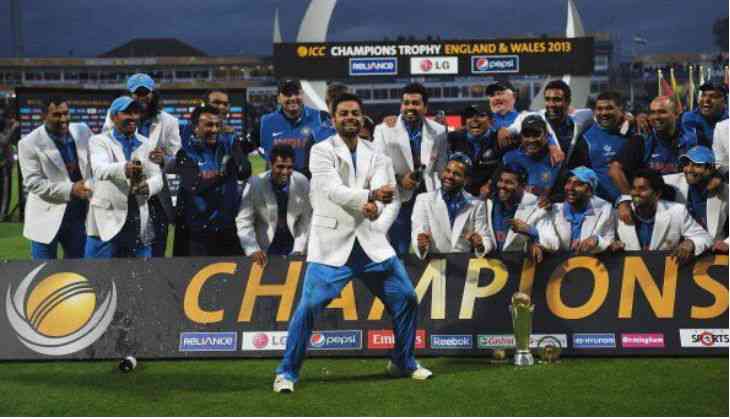 India produced an electrifying performance and thrashed Bangladsh by nine wickets in the second semi-final of the Champions Trophy to set up a title clash with arch-rival Pakistan on Sunday.
Defending champion India had been favourites since the beginning of the tournament but Pakistan has emerged as a surpise package. The green jersey players defeated formidable England by seven wickets to carve their way to the final.
Here are 10 facts related to the epic clash:
1. India and Pakistan have played four matches so far in the ICC Champions Trophy event and the both the sides stand neck-to-neck by winning 2-2 matches each.
2. The arch-rivals have reached to the final of Champions Trophy together for the first time.
3. Pakistan had lead on India before the ongoing tournament. However, India managed to equal the tally after beating Pakistan by 124 runs in the first match of Group B.
4. Pakistan's all-rounder Shoiab Malik is the only player who has scored a century in India-Pakistan matches at Champions Trophy. In 2009, he smashed 128 off 126 and guided his team win by 54 runs.
5. None of the Indian players have hit a century against Pakistan in Champions Trophy.
6. This is for the second time that India is facing Pakistan in the final of an ICC event. Earlier, both the sides had locked horns in the final of 2007 T20 World Cup.
7. The ICC T20 World Cup was first tournament of Mahendra Singh Dhoni and a captain and ICC champions trophy 2017 is Virat Kohli's first event after becoming the skipper. In both the events, India reached final and faced Pakistan.