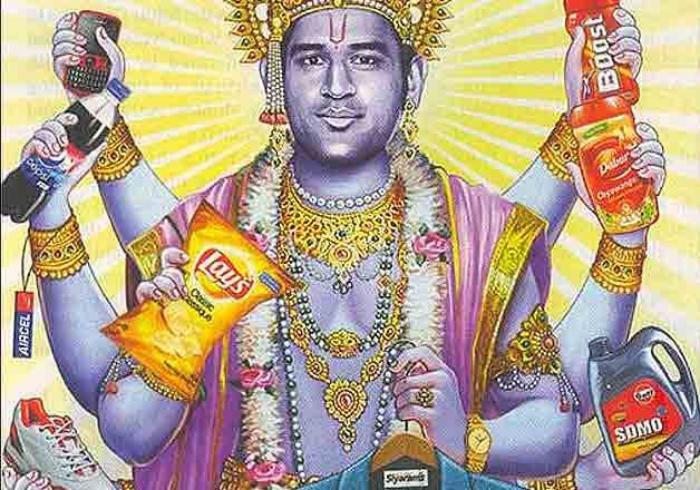 In a controversy that goes back to 2013, when an Andhra Pradesh social activist claimed MS Dhoni had hurt Hindu sentiments by posing as Lord Vishnu for a magazine cover, Anantpur court (AP) has issued a non-bailable warrant against him.
When social activist Jayakumar Hiremath had come out with this claim, a case was registered under section 295 and 34 of the Indian Penal Code for "denigrating" the Hindu God. However, Dhoni had immediately defended himself -
"I haven't received any remuneration/goodwill or money for the news article or for usage of my picture on the cover page or anywhere else. Neither have I posed for the picture which was published in the magazine on April 14, 2013."
In August 2015, the Karnataka High Court, after taking up the case, had observed -
"A celebrity and a cricketer like Dhoni should know the consequences of hurting religious sentiments of people. He should have known the consequences of doing such ads."
Later, in the month of September, the Supreme Court had stayed criminal proceedings against Dhoni in the same case.