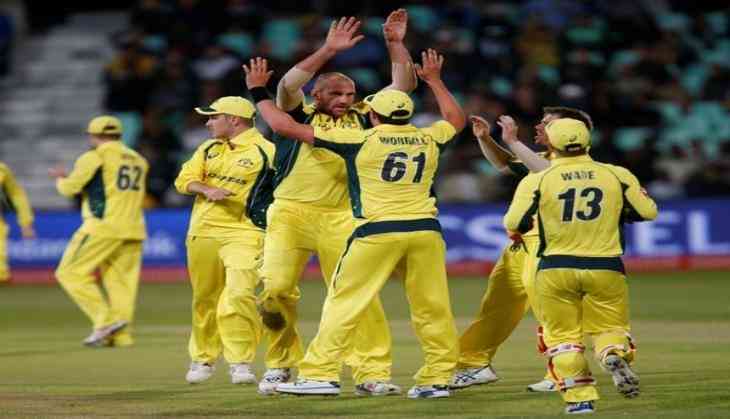 The ongoing pay dispute between Cricket Australia (CA) and the Australian Cricketers Association (ACA) is expected to continue till July after the latter declared that it is "highly improbable" the sport's bitter pay conflict will be resolved by June 30, the date of expiry of the MoU between two governing bodies.
Both the organisations are making very little progress in talks over how to reach a compromise on the next deal.
Players' union president Greg Dyer, days after rejecting CA's re-worked offer, on Tuesday said that over 200 of Australia's most senior cricketers would be unemployed as of July 1.
"It's fair to say we still remain a long way apart," Dyer was quoted as saying by the Guardian.
"It is extremely likely that as of July 1 we'll be jumping over the cliff together. Over 200 of Australia's most senior cricketers are unemployed as of July 1."
"We will be assisting in whatever way we possibly can in that, but they're unemployed. We'll be looking for opportunities for them as we move forward but we see the urgent need to resolve this matter because that's the reality," he added.
Cricket Australia last week applied a much moderate approach to resolve the ongoing pay dispute by offering a greater share of international surpluses, included domestic players in its sharing arrangement and opted to increase annual pay rises to state players.
However, the cricket board refused to take a softer line on its position that the existing revenue-sharing model, which has been in place for nearly 20 years, was untenable which has been the sticking point to the ACA.
"The fundamentals of the deal are nowhere near resolved," said the ACA chief. "We see the retention of the revenue-share model as being fundamental and we have not been able to engage sensibly.
"The players have been very flexible. They've said we can look at alternative ways of addressing that revenue-share model, but we've not had any response," he added.
Sutherland had in May insisted the players will receive around 15 percent hike in pay under the governing body's new model, while emphasising that there are not many people in the country getting something like that.
ACA had earlier rejected the new pay offer from the game's governing body, saying the proposal will be a win for cricket administrators but a loss for the game.
In March, CA made an offer, proposing that the average pay of Australia's international women's players would rise from $A79,000 to $A179,000, while the average remuneration of state cricketers would more than double to $A52,000.
Under CA's proposal, only male international players would have the chance to share in any surplus revenue, while other domestic male players and women at both domestic and international level would have to settle for fixed amounts which would not fluctuate according to the game's income.
However, the ACA pointed out a series of concerns with the proposal, saying that it "disrespects the value of domestic cricketers and the role they play in Australian cricket".
The major reason behind the ACA's opposition is CA's proposal to scrap a shared revenue model for player payments, which has been in place for nearly 20 years.
Cricket Australia had in May threatened that players would not be paid beyond June 30, the date of expiry of their current five-year financial deal, if they don't accept the governing body's new proposed offer.
-ANI