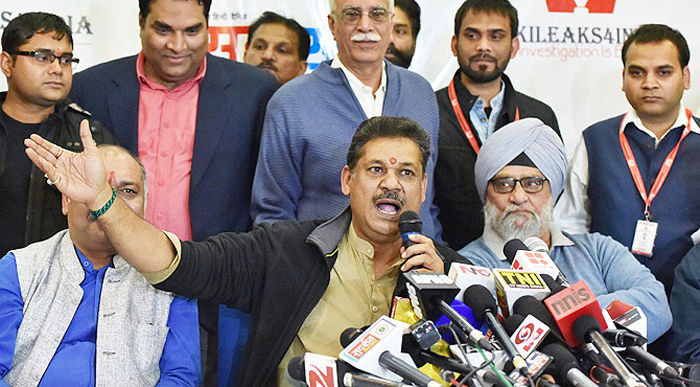 The BJP disciplinary committee on 23 December suspended party MP Kirti Azad following repeated allegations of corruption against Finance Minister Arun Jaitley.
Jaitley had already filed a defamation charge against Delhi Chief Minister Arvind Kejriwal for similar allegations of corruption, but has remained silent over the comments made by Azad.
The move comes after a statement by BJP president Amit Shah where he said the party backs Arun Jaitley in the issue.
Though Azad steered clear of directly naming Jaitley in the DDCA scam, in all the press conferences he has held thus far, he took Jaitley's name in a series of accusatory and aggressive tweets posted on Monday night.
Some of the allegations Azad has made against the DDCA are:
Embezzlement of funds
Party president forging over 175 official signatures
Making fake payments to fake subsidiary construction companies
Evasion of tax
Forgery and abettment - Proxy billing and proxy litigation.
Illegal payments - 5 companies paid lakhs of rupees by the DDCA for construction and building infrastructure.
The five companies found to have the same registered office, same registered email ID, same address, and the same board of directors. Payments also made to the same companies without following the internal process and approval of invoice.