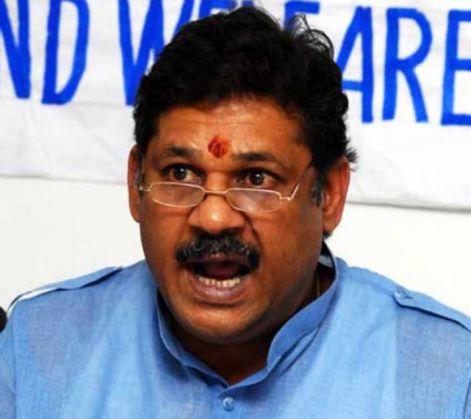 BJP MP Kirti Azad said on Saturday that he will "expose biggest DDCA corruption" and "unmask the impostor" on 20 December at a press conference, rebuffing party's attempts to dissuade him from going public with his allegations said to be targeting Arun Jaitley.
Also read: AAP, BJP continue to exchange blows in 'DDCA bout'
The MP from Bihar also appeared to be taking a dig at the Finance Minister over his reported description of him as a "Trojan horse". "Not a Trojan horse but Achilles heel; wait till I unmask the 'behroopiya' (impostor)," Azad said in a tweet.
"Will expose biggest DDCA corruption with audio-visual tomorrow at 4 P M," he said in another tweet and quoted a poem of BJP stalwart Atal Bihari Vajpayee to suggest that he will carry on and not "concede" defeat.
Also read: Despite Kotla relief, why DDCA is still a mess
BJP chief Amit Shah had called Azad yesterday to impress upon him that he should not go ahead with his charges at a time when opposition parties, especially AAP, have gone after Jaitley over the alleged corruption in DDCA when he headed the cricket body.
Azad had, however, later reiterated his decision of holding a press conference on Sunday. The three-time MP has been a known detractor of Jaitley over his stewardship of DDCA.
-PTI