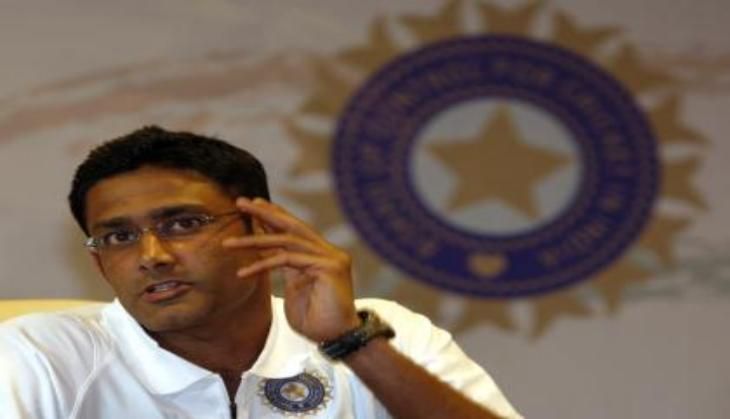 The Board of Control for Cricket in India (BCCI) on 13 May welcomed the extension of Anil Kumble's term as International Cricket Council's (ICC) Cricket Committee chairman for another three years and Rahul Dravid's appointment to the top panel.
Former India captain Kumble was on Friday reappointed as Committee chairman for a second term of three years while his one-time teammate and batting great Dravid was named as its member.
Also read: Anil Kumble reappointed as ICC Cricket Committee chairman
BCCI secretary Anurag Thakur said: "It is indeed a matter of great pride that the two stalwarts of Indian cricket - Mr. Anil Kumble and Mr. Rahul Dravid - have been named in the ICC Cricket Committee.
"The three-year extension to Mr. Kumble's term as the Chairman and the appointment of Mr. Dravid to the Committee is a testimony to the fact both BCCI and the ICC want to protect the interest of the game and use the services of the best," he said.
"Mr. Dravid, who has been coaching the India 'A' and India Under 19 teams, will be a great value addition to the committee. His experience both as a cricketer and as a coach will come in handy. I take this opportunity to congratulate both these gentlemen," he added.
(With Agency inputs)