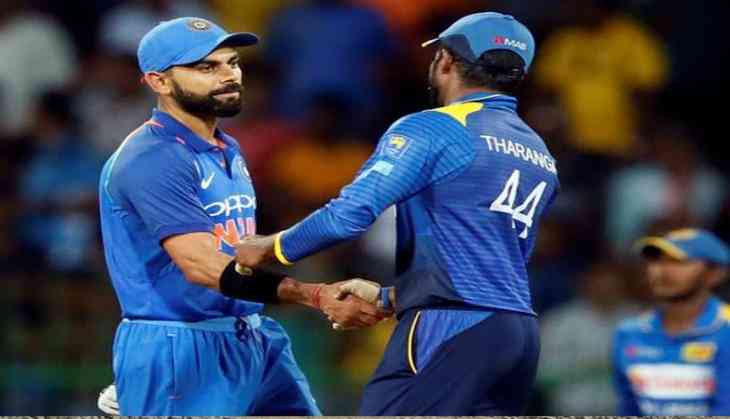 India and Sri Lanka have often acted as saviours for one another whenever a window of opportunity arises. Recently, the Board of Control for Cricket in India (BCCI) announced yet another fixture for India and Sri Lanka to be played in January next year as the series against Zimbabwe had to be called off as the team is facing suspension by the ICC.
However, as soon as BCCI announced the T20I series against Sri Lanka, netizens had a field day as they trolled them for scheduling yet another series with their South Asian neighbours, despite having played against them multiple numbers of times in the last 3-4 years on a regular basis.
Yay, the rare tour we've all been waiting for.... https://t.co/Da6qegG3ez

— Innocent Bystander (@InnoBystander) September 25, 2019
Nice way to increase t20i rankings of batsmen and bowlers since there are very few in the top . Well played @BCCI https://t.co/bDco0tBdk9

— Riddhiii (@riddhi171) September 25, 2019
Another Rohit Sharma century loading. ... Get ready guysss https://t.co/NPMzkoYY5f

— Mahi (@i_StanKohli18) September 25, 2019
Here comes the customary Sri Lanka series. Rishabh Pant will be eying to cement his place in the T20Is. https://t.co/gu15HHEf14

— Bala Ramana 🇮🇳🏏 (@ramana475) September 25, 2019
The T20I series will be good practice for both the teams ahead of the ICC 2020 T20 World Cup. The three-match series will be played from January 5 to 10 in Guwahati, Indore and Pune. Last time India and Sri Lanka met in a T20I series, Indian vice-captain Rohit Sharma hit the joint-fastest T20I century off just 35 balls to help India put up their highest T20I total of 260/5.