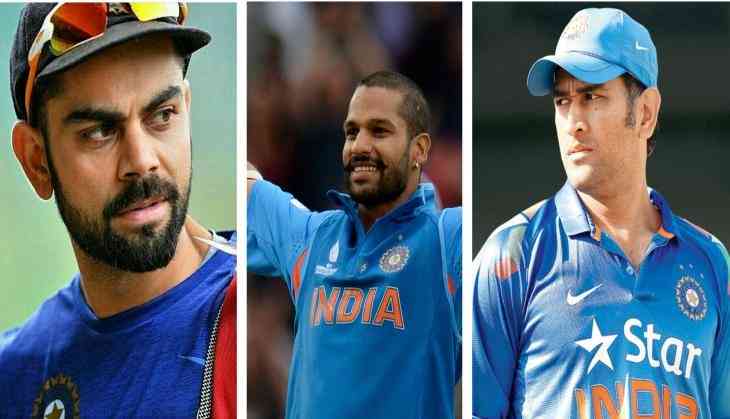 The Board of Control for Cricket in India (BCCI) on 7 March 2018 has announced a new contract and compensation structure for Indian cricket that will see the cricketers earn a lot more than what they used to in previous years. Again, BCCI has brought a surprise for the Indian Cricket team players.
The cricketers who are on the top of the list are none other than Indian skipper Virat Kohli and opener Shikhar Dhawan. According to the BCCI A+ category, Kohli has received a pay hike of 250 percent and the surprise hike that the opener player got i.e. 1300 percent. Earlier, Dhawan was in Grade C list and now, he has newly upgraded to Grade A+.
In a new category, Indian former captain MS Dhoni has slipped from A+ category to A grade i.e. the second tier. Despite the grade-wise demotion, Dhoni will get a significant hike of 150 percent.
Including Kohli and Dhawan, Rohit Sharma, Bhuvneshwar Kumar and Jasprit Bumrah were also in the new Grade A+ contract announced by the BCCI. Rohit Sharma has also received a 600 percent salary hike as he was also part of the new Grade A category.
However, Mohammed Shami is not on the list because of the current domestic violence against him by his wife Hasin Jahan.
Grade A contracts have been given to the seven players by BCCI. Apart from Dhoni, Ravichandran Ashwin, Ravindra Jadeja, Murali Vijay, Cheteshwar Pujara, Ajinkya Rahane and Wriddhiman Saha are in Grade A.
Also read: Mohammed Shami affair controversy: Wife accuses of extra-marital affairs and assault; BCCI suspends the cricketer's contract