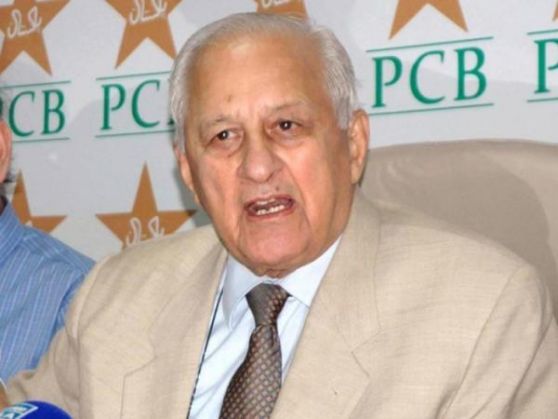 The BCCI has officially invited Pakistan to play its 'home' series in India in December, Pakistan Cricket Board (PCB) chairman Shahryar Khan said on 14 November.
Shahryar told the media in Lahore that he was given a formal proposal by his Indian counterpart Shashank Manohar during a phone call on Friday.
"Shashank Manohar called me up on Friday evening and told me they have got clearance from their government to play against us. But he said they wanted to play the series in India and not in the UAE," Shaharyar said.
"Manohar also said that the Indian board would provide the best security to our team and schedule the matches in places like Mohali and Kolkata where there is no problem at playing a Indo-Pak match," Shaharyar added.
"Thirdly he said that the Indian board would devise a formula to ensure that we don't suffer any loss of revenues for playing our home series in India," he said.
The PCB chief said that he had however informed Manohar that Pakistan would like to play the series in December in UAE as per the MOU signed with the BCCI.
"Why should we play our home series in India and not in UAE which is stated in the MOU and there is the matter of security for our team and plus the nearly $50 million that we expect to earn from hosting the series," he said.
"I told Manohar how can we play in India when there is so much anti-Pakistan sentiments there by some of their groups. We have played our last two series in India and I think it is time we now got to host the series," Shahryar said.
The PCB chief however said he was not authorised to take a decision on Manohar's offer and he would consult the board of governors when they meet on November 17.
"But more importantly I have to first also seek clearance from the prime minister for any decision we take. At the moment I have told the Indian cricket chief to send us a detailed proposal in writing," he said.
Interestingly, the chairman of PCB's executive committee Najam Sethi on Saturday told the media that he would advise the board not to accept any offer from BCCI to play the series in India.
"In my personal opinion we should not go to India as it is our home series and the BCCI should honour the MOU they signed with us which states Pakistan will host this series," Sethi said.
Sethi was chairman of the board when the PCB and BCCI signed a MOU last year under which the two countries will play six series against each other between 2015 and 2023 with Pakistan hosting the first series in December this year in UAE.
-PTI