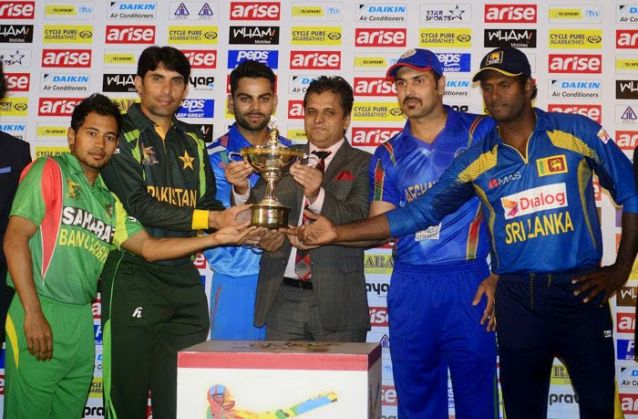 Bangladesh will host the Asia Cup for the third consecutive time, starting from February 2016.
Bangladesh Cricket Board (BCB) president Nazmul Hassan revealed that Pakistan raised the idea that his country should host the next year's Asia Cup to which everyone agreed.
Hassan affirmed that four Test nations namely the hosts, India, Pakistan and Sri Lanka would get direct entry in the tournament apart from one Associate nation.
Meanwhile, Afghanistan, Oman, Hong Kong and UAE would compete in the qualifying round to get entry to the Asia Cup as Associate nation.
The five-nation regional tournament will begin on 24 February and the all-important final will be held on 6 March.
The 2016 edition of the tournament would also feature T20 for the first time. The previous two editions of the Asia Cup were held in Dhaka in 2012 and 2014. This will be the fifth time that the tournament is being held in Bangladesh, having previously hosted in 1988 and 2000 too.