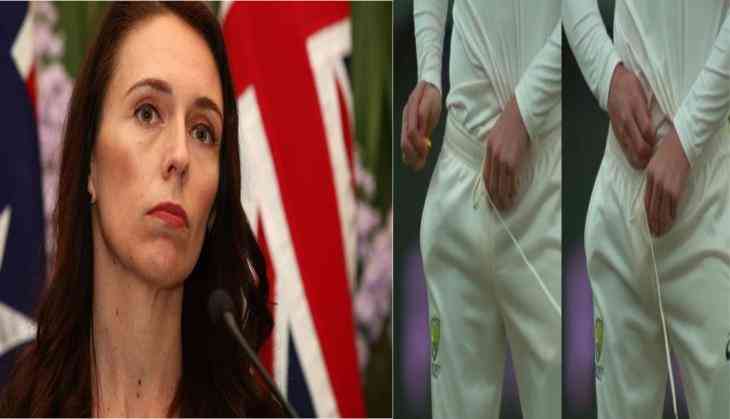 The Australian Cricket team landed into trouble after being involved in ball tampering scandal. The scandal committed by the Australian cricketer, Cameron Bancroft, Australian skipper Steve Smith and other has incited widespread outrage among the fans and commentators globally and it had even earned the criticism of the Australian Prime Minister Malcolm Turnbull.
Condemning the Australian cricket team's yellow sticky tape in tampering the ball, Jacinda Ardern stated it as, "just not cricket", saying the public outrage swelling up across the Tasman was totally justified.
"It's not within the rules, and it's no wonder that the public is outraged by it and I think the New Zealand public would be too if we had a recent occurrence of it on our soil here too," Ms Ardern said.
Earlier, The Kiwi cricket legend Martin Crowe has also confessed his side over ball tampering against Pakistan during Test Match in 1990. When questioned over the same, if Bancroft's breach was worse than Crowe, she said, "Yes, there has been an acknowledgement that it's happened in the past. Look I think it's all as bad as each other, it's not within the rules and it's tampering," she said.
"And yes there has been an acknowledgement that it's happened in the past. I don't think that condones its use as a tactic in the future in a sport that's meant to be all about fair play."
But while the tampering wasn't in the spirit of cricket, it would be unlikely to lessen Kiwis' opinions of Australians in general, she said.
Australian batsman Cameron Bancroft and Steve Smith admitted that the team has tampered the ball using the tape. After which Steve and vice-captain David Warner, both of the player were banned for one game because of ball-tampering scandal.
According to ICC report, 'Australian captain Steve Smith has banned for one match and also fined 100 percent of his match fee after he admitted about his unfair practice just only to get the unfair advantage during 3 day's match against South Africa.'
Also read: Steve Smith banned for one test match and fined 100 percent of his match fee after ball tampering