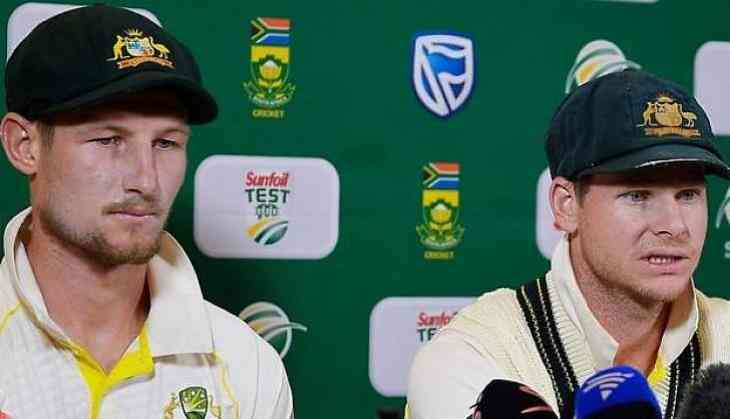 Steve Smith, David Warner and Cameron Bancroft have been at the centre of the news for their ball tampering fiasco since yesterday. Steve Smith was quick in accepting his mistake and along with his teammate, Cameron Bancroft accepted that the misdeed was undertaken with the consent of the team's top leadership and the team knew about it.
Soon after Cameron Bancroft was caught tampering the ball during the third Test against South Africa in Cape Town, Australian captain Steve Smith claimed emphatically that his team had never indulged in cheating before. However, the statement would not seem to be as true as it sounds after you are done reading this piece.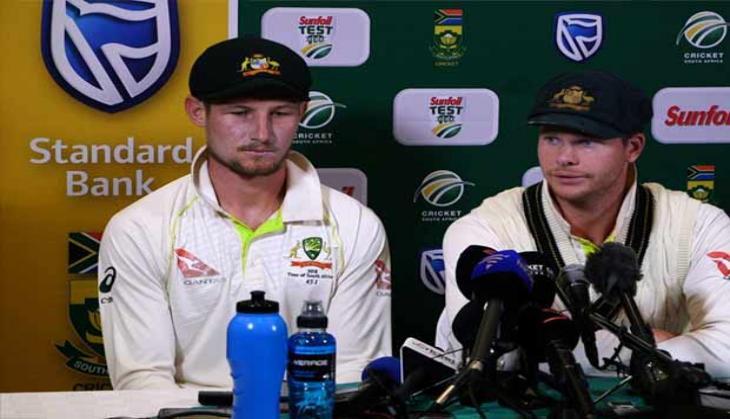 Steve Smith (Twitter)
@bhogleharsha @MichaelVaughan have a look at it
Here's Cameron Bancroft appearing to put sugar in his pocket against England in January... pic.twitter.com/T6j4s3bWR2

— Jaipal Mahto (@Jaipal_Mahto) March 25, 2018
In a fresh footage that has surfaced soon after the scandal was in public view, that suggests facts contrasting to what Steve Smith said.
In a video being circulated on Twitter, Bancroft can be seen doing something rather suspicious during the Sydney Ashes Test series against England that was played last year. The Australian opener can be seen putting a handful of sugar into his pocket during the lunch interval.