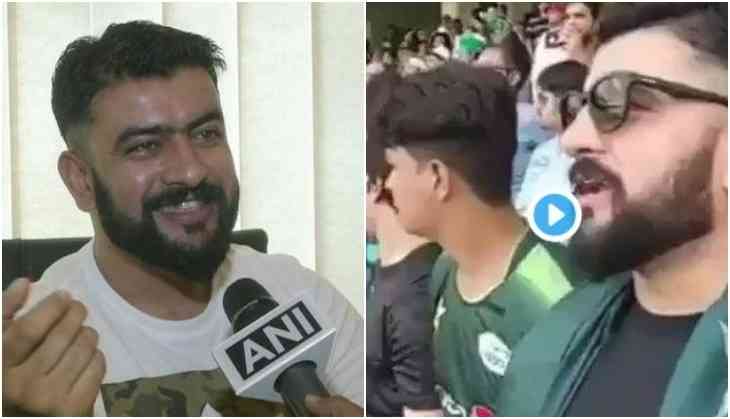 In the last match of India vs Pakistan in Asia Cup 2018, one fan of Pakistan, Adil Taj's video went viral on social media in which he can be seen singing Indian national anthem. This fan got lots of appreciation for doing this and Indian fans loved this positivity from a Pakistan's fan. However, now the big fan is now planning for something unique and peaceful for another match between India and Pakistan.
India Today quoted Adil Taj by saying, "I was humbled by the respect Indians showed when our (Pakistan) anthem was being played so I thought that I should also make a small gesture from my side."
#INDvPAK #PAKvIND #SpreadLovePositivity #love #SpreadTheLove #Pakistan fans singing Indian national anthem 🙏🙏🙏 good human being person's.. God bless true affection 😍😍😍🌹🌹🌹 pic.twitter.com/bfZSbmWd3Z

— மகிழ்ச்சி 😍💏🎸🎹🎈🎥🎯 (@satupaiyan1) September 22, 2018
Now the fan is going to watch the second match between India and Pakistan on Sunday and he has a unique plan to make peace between India and Pakistan.
Adil Taj told ANI, "I am very excited ahead of the match. I am planning to stitch India-Pakistan flag together and wear it for tomorrow's match. That would be another positive message from my side,"
Taj also told that he got thousands of messages from Indians for appreciating this respect to Indian's national anthem.