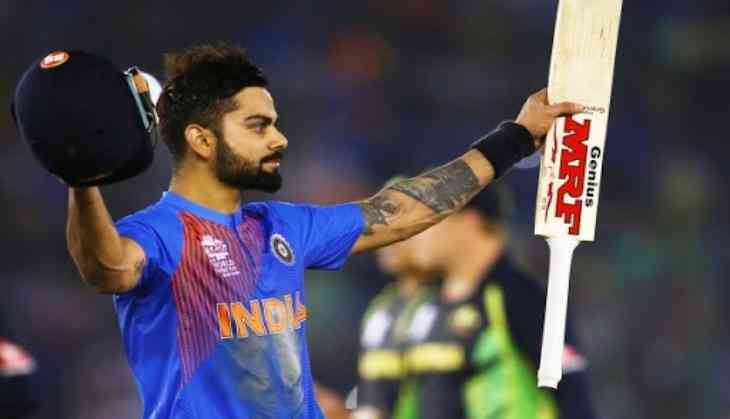 The crowd of Thiruvananthapuram went mad, once the Indian skipper Virat Kohli lent his star power to the 'Say Yes to Cricket and No to Drugs' campaign of the Kerala Police on Monday.
The event was a hit as the people rushed to the Chandrasekharan Nair stadium and the crowd went mad as the fans started to chant Kohli, Kohli, Kohli in the stadium. Thousands of people including the college and school students crowded the stadium as the Indian squad reached the capital of Kerala for the decider match. Once the captain took the stage to greet his fans they went crazy.
Other than Virat Kohli, players like Dinesh Karthik, Axar Patel and Mohammed Siraj were also present at the formal launch of the campaign of Kerala Police. Sachin Baby, the captain of Kerala Ranji team along with his teammates Sanju Samson, and Basil Thampi, also took part in the event.
After everyone took the pledge against the consumption of drugs and other intoxicants. The Indian skipper urged the youth to take part in sports.
"We've made a good start, but we will have to take the pledge forward and maintain our resolve to stay away from drugs," the captain said.
India will lock horns with New Zealand in the series decider as the series is tied at 1-1.