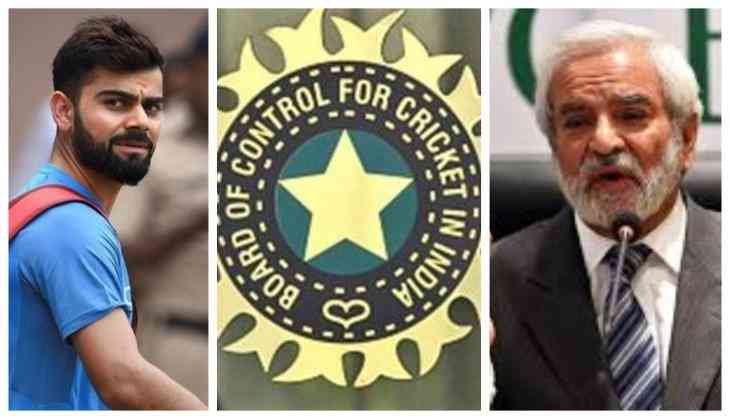 India will face its arch-rival Pakistan on June 16 at Old Trafford, Manchester. Ahead of the much-anticipated clash, Pakistan Cricket Board (PCB) chief Ehsan Mani said that we won't beg India to play bilateral cricket with us.
Ehsan Mani said that we want to resume cricket with India but in a dignified manner. Mani added, "We will not beg India or any other country to play cricket with us; we want resumption of bilateral cricket ties with India in a decent and dignified manner."
Mani also revealed his plan to persuade teams to visit Pakistan for international cricket. He said that Sri Lanka will visit Pakistan for two-match Test series in September this year as part of the ICC Test Championship, that will conclude in 2021.
India and Pakistan have not played bilateral series since 2013 and India have not visited Pakistan since 2006. India was supposed to visit Pakistan in 2009 but the tour was called off after terrorist attack in Mumbai.
Sri Lanka was then called as a replacement for India but their team met an unfortunate fate when the team bus was attacked by a group of terrorist while its way to the stadium. Sri Lankan cricket team was then airlifted from the stadium and since then no international team is willing to visit Pakistan.
Mani further added that the security situation in Pakistan has improved a lot since 2009 and he is using his contacts with cricket playing nation to speed up things.
Also read: Kevin Pietersen and fans post funny memes after India vs New Zealand match called off due to rain