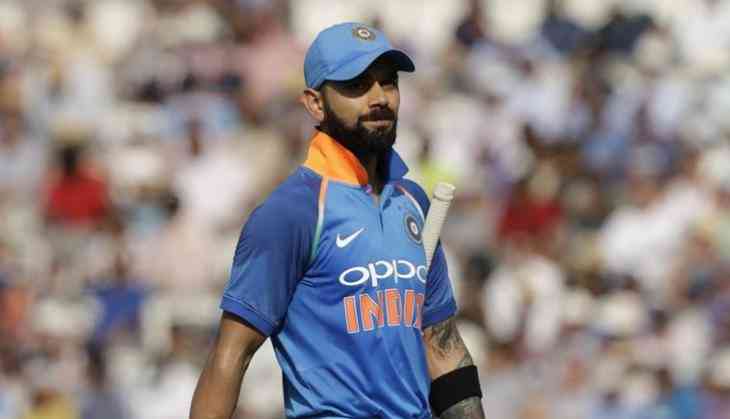 For the 2019 World Cup less than 12 months are remaining still India is stuggling with their middle order.
England's 8 wicket victory over India at Leeds generated the major problem for the Virat Kohli's brigade. For the first time India had lost a bilateral ODI series since January 2016 and also Virat Kohli's first ODI series loss as skipper.
Team selectors and Virat have to solve the problems in middle order who are completely failed in providing momentum to team India.
According the reports of The Hindu website Virat Kohli cited after the eight-wicket defeat in the series decider on tuesday that- "These kind of games will tell us what we need to improve upon for the World Cup. We need to have a good balance in the side, and we need to get our act right before the World Cup. We can't rely on one skill, and we need to do well in all departments,"
"We were never up to the mark as far as runs were concerned. We had 25-30 runs too little. England were clinical in all departments and thoroughly deserved to win. We need to be at our best against a team like England.
"The pitch was slow throughout the day which was surprising, not damp, just slow. Against the new ball it was two-paced but slow with the spinners. Haven't seen pitches like that here before. The bowlers did well, especially their spinners who didn't get greedy and contained the runs before getting wickets eventually," said Kohli.
"I've been playing against Rashid since U-19 and it was a terrific ball, so it's just one of those balls that you have to take in your stride and say 'Wow'. I'm surprised that his turn has reduced over the years, but this one was an amazing ball," said the star batsman, who is now looking forward to the five-Test series beginning on August 1.
"The Test squad is pretty settled, and it's going to be a lengthy series. We want to play tough cricket and we know the English side will provide us with that," he added.
Also Read: BCCI announced the India's squad for the first three tests against England