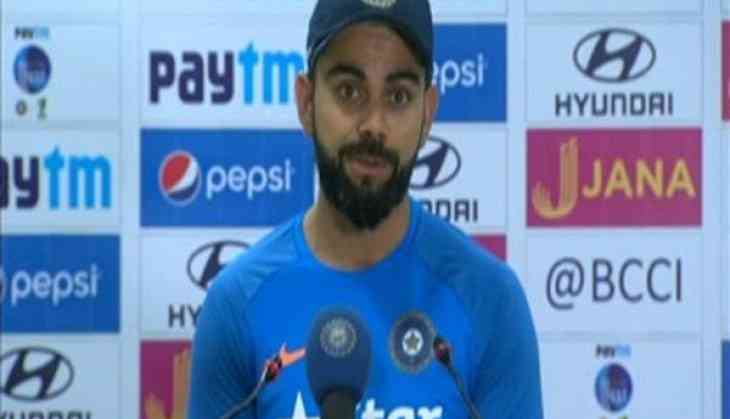 Ahead of the upcoming limited over series against India, consisting of five ODIs and three T20Is, Jason Gillespie, former assistant coach of Australian Team, believes that Steve Smith's boys have the capability of defeating men in blue.
While talking to Times of India, the 42-year-old, said that Australian team should "not engage" in verbal battles or "staring competitions" with Indian Skipper Virat Kohli instead try to get the Indian captain out of his comfort zone with "disciplined" bowling.
Earlier, an Australian Journalist has insulted Indian Skipper Virat Kohli on social media.
The Journalist posted a picture of Virat Kohli cleaning the cricket stadium (as part of a promotional move to promote the part of Swachh Bharat Abhiyaan last year) on Twitter and captioned it, "Sweepers clean the stadium in readiness for the World XI match".
Sweepers clean the stadium in readiness for the World XI match pic.twitter.com/QWzzW13OFc

— Worldennis XI (@DennisCricket_) September 12, 2017
The journalist may have been referring to the match being played between Pakistan and the World XI team.
This is not the first time that Australian media and Journalist have targeted Virat Kohli personally. Earlier, this year during Australia's Test series in India, Indian captain had made the headline in their TV and news paper for no particular reasons.