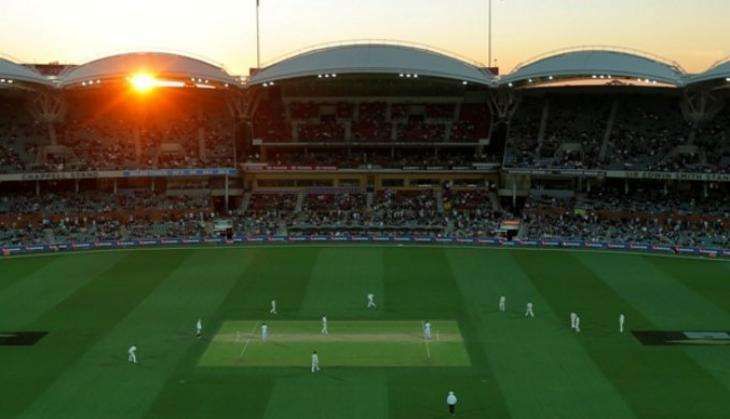 Cricket Australia on 13 December confirmed that the Adelaide Oval is all set to create history by hosting the first-ever day and night Ashes Test match during the 2017-18 series.
Adelaide had earlier scripted history by hosting the first-ever pink ball match between Australia and New Zealand, and it was a huge success, attracting a large number of spectators and an average television audience.
The same venue was also used for a Twilight Test against South Africa last month, while Australia are also due to play against Pakistan under lights in the first Test at Brisbane this week.
While confirming the news, CA chief executive James Sutherland said they are expecting a full house next year as Adelaide fans love watching this style of Test cricket.
"We're really excited to announce that Adelaide will play host to the first ever day-night Ashes Test. We know how much Adelaide fans love this style of Test cricket. We're expecting a full house next year in what is sure to be a great contest," Sport24 quoted Sutherland as saying.
The five-match Ashes series will begin at the Gabba in Brisbane from 23 November next year before the two sides head into the Twilight match in Adelaide (from December 2).
The third Ashes Test between Australia and England will be played in Perth beginning on 14 December, with Melbourne hosting the Boxing Day Test and Sydney rounding it off.
Although the Gabba usually host the opening Test of the Australian summer calendar, it has lost that right to Perth this year.
Reflecting on the same, Sutherland revealed that Perth had been pushed back to mid-December for the Ashes to give it more time to complete construction of the new 60,000-seat Stadium.
The CA chief executive insisted that the fixture would also allow to play at least three Sheffield Shield matches before the Brisbane opener as preparation.
Earlier, a lack of Sheffield Shield cricket was considered as one of the reasons for Australia suffering a run of five heavy Test defeats this year.
Australia are also slated to play five-match ODI series against England, starting from 14 January, 2018 in Melbourne.
--PTI