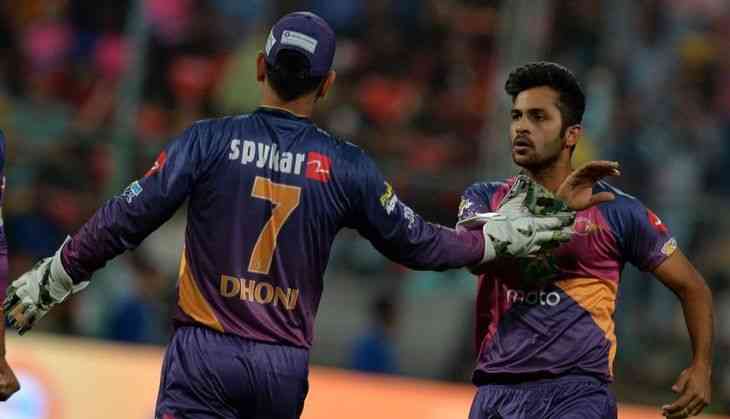 Washington Sundar with MS DHoni
When the announcement of the Indian cricket team for the Under-19 World Cup was made, the name of 18-year-old Washington Sundar was not included in the list. A lot of questions were raised by everyone on the exclusion of a player who performed brilliantly well.
Players including Washington Sundar, Ishan Kishan and Anmolpreet Singh have not been included in the team for the under 19 WC to be held in 2018. They were a part of the team in the last WC.
However, 24 hours later, when the team was announced for the T20 series against Sri Lanka, Sundar was included in the senior Indian cricket team. This news took him to the cloud nine.
After his selection, Sunder, in a conversation to Sportskeeda, said that it is good news that he got a place in the team. He talked about playing cricket with a thought that one day he will get an opportunity to play for India and expressed happiness over having this chance at such a young age.
"It is definitely good news and I am really happy. A lot of us started playing cricket because we wanted to play for India one day and for me to get this chance at this age, I am really happy about that," Washington said.
He said he doesn't expect much and insists on hard work only.
"I don't have a lot of expectations. Whenever I put in a lot of hard work and I prepare myself for matches, I say to myself that all this won't be wasted and it will come off for me one day. This is the belief I always have at the back of my head. I am happy that it has paid off right now," he added.
He also said that he considers himself lucky that he is getting an opportunity to play with Mahendra Singh Dhoni in the Indian team. He added that every cricketer wants to play with Dhoni. He said that he played some matches with him in IPL, but playing with him for country will be a very special experience. Sundar said that Dhoni makes things very easy for the bowlers.]