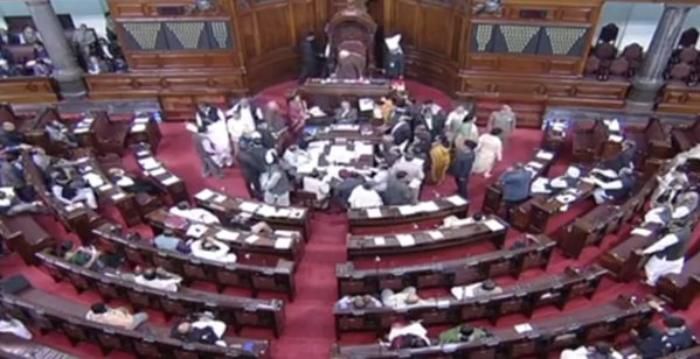 There was an uproar in Rajya Sabha today over the brutal murder of a dalit man in Abohar, Punjab, on 11 December. The Bahujan Samaj Party (BSP) accused the state government of playing the role of a 'meek spectator'.
The limbs of two dalit men, Bheem Tank and Gurjant Singh, were chopped off at a farmhouse in Abohar. The farm house is owned by ruling Shiromani Akali Dal (SAD) leader Shiv Lal Doda.
Tank died while being taken to the hospital. Both his hands and legs were chopped off. Singh, who lost one arm, is recuperating in the hospital.
Here is a timeline of events:
Both the men are attacked in the farmhouse on 11 December.
Police register an FIR against Shiv Lal Doda, his nephew and 11 other people.
Additional police force is deployed in the area to avoid clashes.
The Valmiki Samaj (the dalit community) shuts down Abohar on the 12 December. Demonstrations and protests erupt against the government.
On 12 December, the police book Doda and his nephew for criminal conspiracy charges. Ten others are booked for murder.
BSP, on 14 December, accuses BJP-Akali coalition government in Punjab of not taking any legal action against the perpetrators.
BJP leader Mukhtar Abbas Naqvi, after an uproar in Rajya Sabha, makes a statement that the Central government condemned the attack and it would provide necessary assistance to the state government.