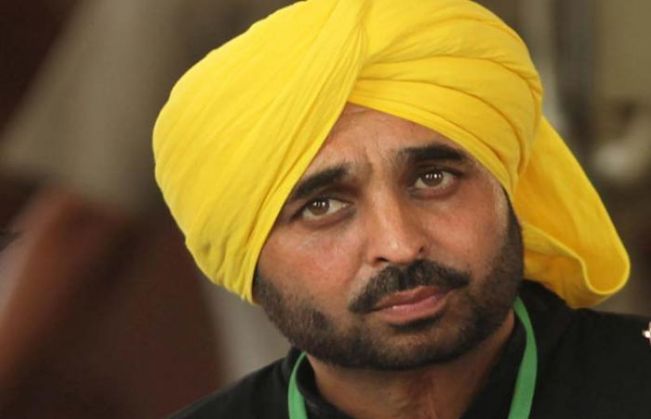 The Aam Aadmi Party Sangrur MP, Bhagwant Mann, apparently attended the 'bhog' ceremony of two men killed in police firing in Punjab in a drunken state. He was caught in the state by Jagtar Singh, the former Granthi of Darbar Sahib, Amritsar.
Mann was forced to leave the stage after he was confronted. "I found Mann was smelling foul and told him to leave the stage. We are struggling with the case of disrespect to the Guru Granth Sahib and how can a man come drunk on the stage where Guru Granth Sahib Parkash had been done," Singh told Indian Express.
Reportedly, he has denied the allegation and said that it was a conspiracy against him by some persons who want to defame him and his party.
The two people were killed after police fired at the people who were protesting against desecration of Sikh holy scripture, Guru Granth Sahib Ji, in Faridkot.