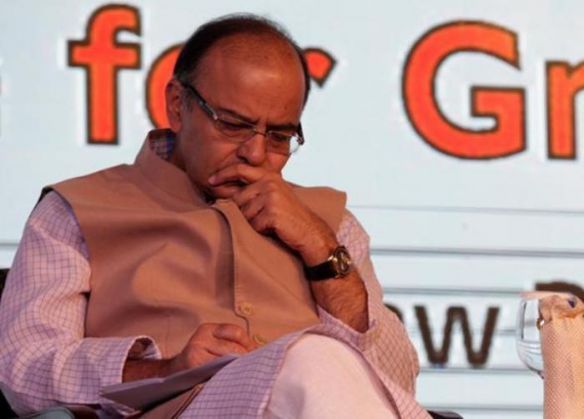 Union Finance Minister Arun Jaitley on Thursday asserted that the government has given liberty to banks to take every possible measure to recover their debts from liquor baron Vijay Mallya, who has fled the country. Jaitley told Lok Sabha:
"There is a loan of more than Rs 9,000 crore against him. The government is taking every measure to recover money from Mallya. We have given banks all the liberty to take every possible measure to recover their debts."
The Congress MPs led by party president Sonia Gandhi staged a walkout of the Lok Sabha soon after Jaitley's address. The Supreme Court has issued a notice to Mallya on a plea filed by a consortium of 13 PSU banks headed by the State Bank of India.
The lenders had moved the apex court to prevent Mallya from leaving the country and to impound his passport even as the loan recovery procedure for Kingfisher Airlines is still on. The notice will be served through the Indian High Commission in London.
Attorney General Mukul Rohatgi had informed the Supreme Court that Mallya left India on 2 March and had said that he could be in the UK. The apex court has sought Mallya's response to the banks' plea by 30 March which is the next date of hearing.
-ANI