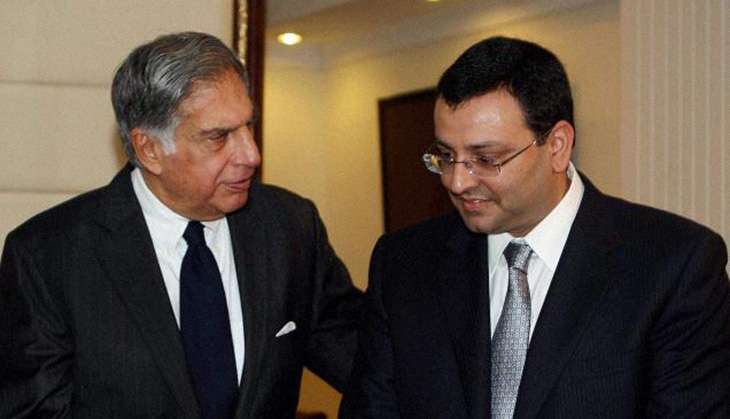 With the Bombay Stock Exchange (BSE) and National Stock Exchange ( NSE) seeking clarifications from Tata Group's various listed companies about the purported disclosure by ousted chairman Cyrus Mistry about a possible write-down of $18 billion at these firms, Tata Steel Limited on Thursday said it is a listed entity and prepares its financial statements in accordance with the provisions of the Companies Act, 2013 and the SEBI (Listing Obligations and Disclosure Requirements) Regulations, 2015.
In a statement issued in Mumbai, Tata Steel Limited Company Secretary Parvatheesam K said, "The financial statements of the Company are prepared on a going concern basis and present a true and fair view of the state of affairs of the Company. As part of the preparation of financial statements, the value-in-use of the assets of the Company is tested for impairment as per the Accounting Standards."
"The financial statements are considered by our Audit Committee and the Board of Directors of the Company. The Company, in compliance with the SEBI Listing Regulations, disseminates the quarterly financial results to the stock exchanges and to the wider stakeholders," said the Company Secretary, adding that accordingly, the Company has currently nothing further to comment or disclose with respect to matters appearing in the Bloomberg news report.
Earlier, the exchanges have asked Tata Motors, Tata Steel, Indian Hotels, Tata Teleservices and Tata Power, to provide complete details about these issues.
The exchanges asked the companies to provide "clarification or confirmation on the news item in detail".
In case of an affirmation, the Tata Group has been advised to provide the information along with the sequence of events and the material impact on the company.
As per reports, the Securities and Exchange Board of India (SEBI) is also keeping a close tab on the high profile Tata-Mistry case.
--ANI