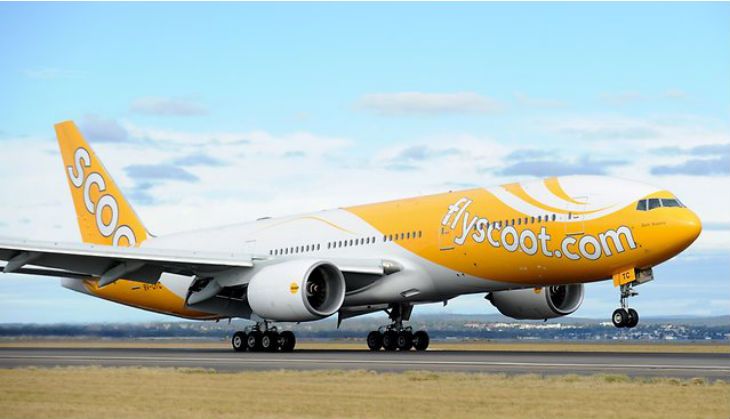 Singapore-based carrier Scoot will officially announce its launch in the Indian market with flight services to Chennai and Amritsar on 22 April.
The long-haul, low-cost, wholly-owned subsidiary of Singapore Airlines will also operate flights to Jaipur in the latter part of the year, its country head, Bharath Mahadevan said.
"We are going to start flights from 24 May into India," he said, adding, "Chennai and Amritsar are both going to be launched the same day. Services to Jaipur will be launched from 2 October." 
"We are a very young airline, just four years old, but have always been interested in the Indian market. Last year, since aircraft deliveries started coming in, we have been eyeing the Indian market. We started the ground work early last year to commence operations here," he said.
While Chennai will be a daily service, flights to Amritsar and Jaipur will operate three times a week to begin with, Mahadevan said, adding that Scoot's India operations will be carried out with Boeing 787 Dreamliner in two class configuration -- economy and premium economy.
While Chennai and Jaipur will have 335-seater 787-800 aircraft, services to Amritsar will be operated with a 375-seater 787-900, Mahadevan said.
Scoot, which has a large part of its operations to Australia and China apart from other regions and countries, has also announced special promotional all-inclusive economy class fares for its flights from India, starting as low as $64 (Rs 4,250 approx) and $179 (Rs 11,900 approx) for ScootBiz to various international destinations.
Apart from parent Singapore Airlines, two of its subsidiaries Tiger Air and Silk Air also operate to India at present.
Once Scoot commences operations to the three cities here, Singapore Airlines will become the largest international airline group operating into India in terms of destinations (16), Mahadevan said.
"It will also make the group the second largest airline operating out of India in terms of destinations," he added.
Interestingly, domestic airlines' body Federation of Indian Airlines which has Jet Airways, SpiceJet, IndiGo and GoAir as its members, is urging the government not to allow the creation of overseas hubs by foreign carriers.