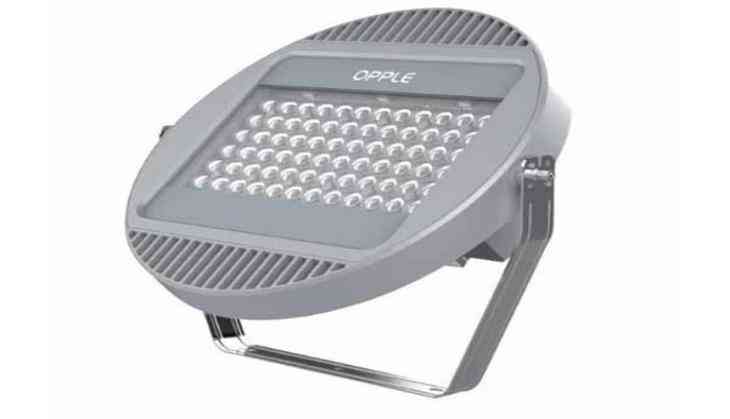 OPPLE, a global integrated lighting solutions company and one of World's Leading LED Lighting brand today unveiled another pair of unconventional LED lights, the LED Highbay Performer III and the LED EcoMax H Tube Module. These are known to be amongst their most advanced products introduced under the category of professional and home Luminaries.
The LED Highbay Performer III is a progressive light that easily replaces the conventional high bays and saves up to 70 percent of the energy. It comes in a fin heat sink design that proves to be beneficial for good thermal control. One of its major feature is its time span which is nearly 50,000 hours, i.e., five times longer than the metal halide bays.
This is available in multiple beam angles that makes it easy to install and easily replace existing fixtures. Its amazing inbuilt feature of Water and dust proof makes it a worth it professional luminary.
On the other hand, LED EcoMax H Tube Module, is a new technology that replaces the conventional fluorescent H-tubes with the latest style LED's. It's an instant turn on LED light that produces 100 percent light instantaneously leaving no time to wait. As compared to earlier tubes, OPPLE LED EcoMax H Tube provides up to 60 percent energy savings as it also maintains same lumen output as glass over time.
"Both LED Highbay Performer III and LED EcoMax H Tube Module are amazing in terms of energy efficiency and the finest products from Opple. One is a remarkable professional luminary whereas other is a mixture of both professional and home luminary. LED Highbay Performer can accommodate various applications similarly the EcoMax H Tube brightens up room in the brightest way. We feel India is a market that has a lot of potential and we aim to bring to them the best of our products and offer them in the best price possible," said country head OPPLE Lighting, Rambo Zhang.
The LED Highbay Performer III is available for MRP Rs. 14500 onwards and LED EcoMax H Tube Module for Rs. 800 onwards.
-ANI