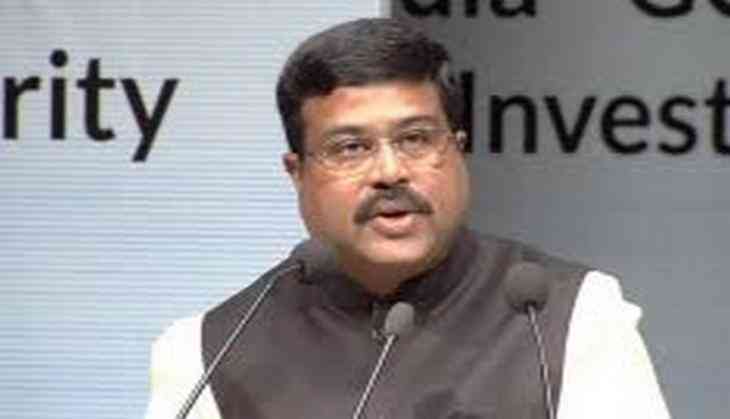 Union Petroleum and Natural Gas Minister Dharmendra Pradhan on Saturday said the oil industry has created a benchmark in environment conservation.
He made this remark while addressing the inauguration of 'The Mangalajodi Inheritance' -symposium and photo exhibition here.
"With providing clean cooking fuel through Pradhan Mantri Ujjawala Yojna, today the oil industry has created a benchmark in environment conservation. We are bringing the BS VI standard of transportation fuel much ahead of time," Pradhan said.
On Delhi pollution, Pradhan said, "A lot of people are discussing about the crisis, but I am proud that oil industry has come up with a solution by investing more than $ 1.5 billion by creating pilot mode ethanol industry. This is oil industry's commitment towards environment."
He added that Prime Minister Narendra Modi is committed for COP 21 so that India fulfills its commitment for global citizens.
Commenting on the theme of the event, Pradhan said, "Mangalajodi has lots of tourism potential and Chilika is not a mere lake for the people of Odisha, it is a way of life, cultural point, and emotion. While Bharatpur bird sanctuary is 27 square kilometers, Chilika bird sanctuary is 1000 square kilometers. Chilika is changing. A new museum and a very good hotel have come up nearby the lake."
Nalbana Bird Sanctuary is the core area of the Ramsar designated wetlands of Chilika Lake.
The minister also said a new coastal highway will connect coastline of Odisha with sea.
"The Centre is planning to construct a coastal highway. The entire 450 km coastline of Odhisa will be linked with a highway, which is going to expose the rural, coastal part of Odisha towards sea," Pradhan said.
Mangalajodi is an olden village under Tangi, Orissa block in Khordha district of Odisha at the northern edge of Chilika Lake. Scenic beauty of this village and its vast wetland attract the visitors.
--ANI