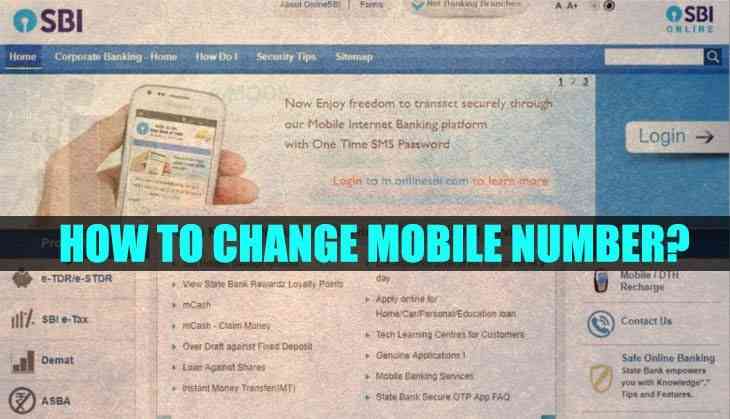 Good news for SBI account holders! In a move to give some relief to customers State Bank of India has allowed its account holder to update their mobile number via online mode.
Yes, you read right! SBI account holders who want to change their registered mobile number then there is no need to visit the bank branch as it can be updated through the bank official website at onlinesbi.com.
To update the new mobile number, SBI account holders need to have their ATM debit card and the current mobile number.
If you also update your new account number then find the process given below...
Here's how to change mobile number via the SBI official website:
1. Visit the official website of State Bank Of India at onlinesbi.com
2. Go to 'My Accounts and Profile'
3. Click on 'profile' option available in the menu
4. Click on personal details/mobile
5. Enter your profile password
6. Submit your details
7. Click on the link which says, 'Change Mobile Number-Domestic only (Through OTP/ATM/Contact Centre)'
8. Enter your new mobile number in the window
9. Submit your number
10. SBI official website will ask you to verify the details
11. Click on Ok
12. A new message will display on the page which is given below:
a. By OTP on both the mobile number
b. Internet Banking Request Approval through ATM
c. Approval through Contact Centre
13. Select the option and follow the instructions
14. Your new mobile number will be changed
After the completion of the process, the account holder's new number will be copied in INB, CBS, and ATM. Also, bank account holders will receive the confirmation message about the same.
Also Read: SBI Festival Offer 2019: Now get EMI on your debit card; here's how