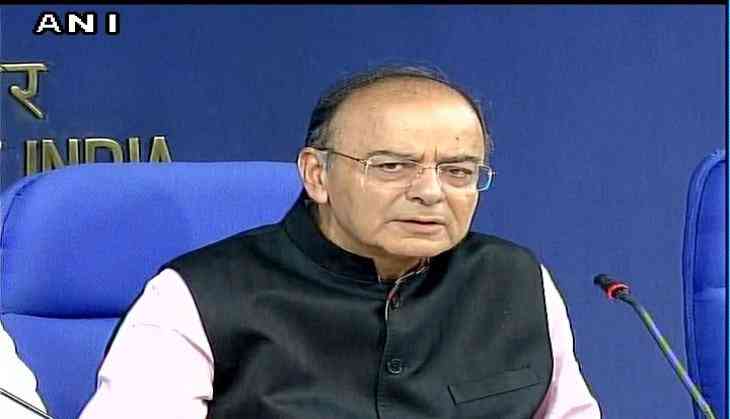 Finance Minister Arun Jaitley on 28 June said that all decisions in connection with the Goods and Services Tax (GST) Bill were taken after building consensus with states and political parties.
Jaitley, while answering a poser over Congress' attendance on June 30th when the tax reform bill will be rolled out, said that the Centre has left no stone unturned in taking all political parties in confidence in regard with GST and its developments.
"This government has tried a lot to make decisions in regard with GST with consensus. The Constitutional amendment also took place with consensus. The legislations were passed with consensus. Leaving one or two states, all other states have fallen in the line of consensus," said Jaitley.
"Jammu and Kashmir is also trying to pass the bill, I hope that they are able to do it soon. All the regulations in the regard have been made unanimously. Now that everything has been done with consensus then I hope that all the states, and political parties and politicos will participate in this. Even the date of the roll out was decided by consensus," he added.
Ruling out the possibility of a fiasco post GST roll out, Jaitley further said that there might some minor glitches in the beginning but with time the process will smoothen up.
"I don't think there will be a teething problem with GST. Small issues always come when you make changes. I am sure the system is fully geared up and will eventually smoothen," he added.
GST is India's biggest and most ambitious tax reform that is being rolled out in hope that it will shore up tax revenues, cool inflation and accelerate growth.
GST will be rolled out on 30 June midnight.
-ANI