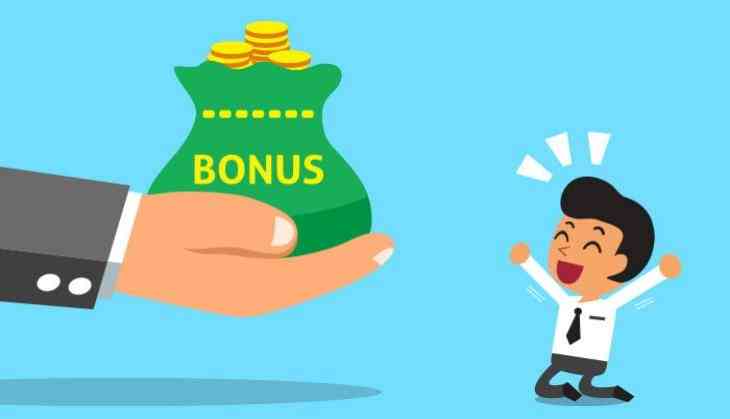 Ahead of Diwali, the Central government has announced a Diwali bonus for central government employees. The Modi-led government will give a festival bonus for Group B and Group C non-gazetted employees. As per the reports, employees will receive the bonus under the Non-Product Linked Bonus (NLPB).
This good news was announced on October 4 as an ad-hoc bonus. Reports also said that the bonus that has been announced this year is of 30.04 days salary and this means it would come up to Rs 6,900. Those who will be eligible for this bonus should have been in service till March 31, 2019, and during the years 2018-19 completed six months of service are eligible for this ad-hoc bonus, NewsNation reported.
However, Indian Railways has already announced a 78 days bonus for its non-gazetted employees of Group B, Group C and Group D. With this announcement, at least 12 lakh employees of Indian Railways will be benefitted by this. As per the reports, employees will get Rs 17,951 as a bonus.
For Diwali bonanza, Union Cabinet has approved a recommendation of the 7th Central Pay Commission with 34 modifications for 48 lakh central government employees.
The increased allowances came into effect from July 1, 2017, is based on the recommendations of the Committee on Allowances (CoA).
The allowances as recommended by the 7th Central Pay Commission would have cost the exchequer Rs 29,300 crore. The new allowances approved by the Union Cabinet headed by Prime Minister Narendra Modi. The new allowances will increase the burden on the government by Rs 1,448 crore to Rs 30, 748 crores per annum.
The 7th Pay Commission also suggested abolition of 53 allowances. Of these, the government decided not to do away with 12 allowance, he said.
Over one lakh employees belonging to specific categories in railways, posts, defence and scientific departments, will get the benefits.
Also Read: What? RBI taking back all the Rs 2000? Here's the reality
LIC Policy Offer 2019: Deposit Rs 1302 and get Rs 63 lakh under this policy; check terms and conditions